Mired in Insider Trading Probes, Cohen Quietly Taps Boies as Counsel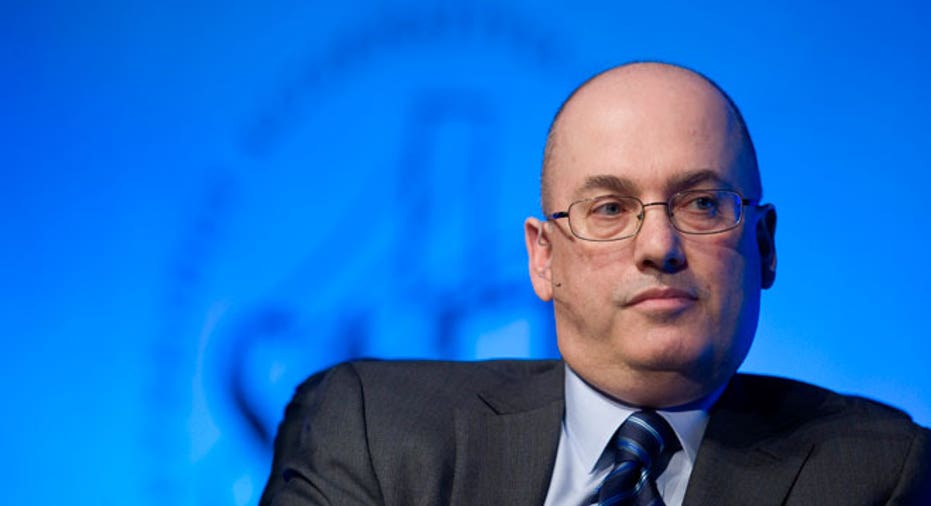 Maybe Steve Cohen isn't out of the woods after all.
FOX Business Network has learned the hedge fund titan has quietly retained famed defense attorney David Boies to help with legal issues Cohen continues to face involving the government's crackdown on insider trading.
Boies's hiring has yet to be disclosed and the move is significant, according to people with direct knowledge of the matter. Cohen has been the target of criminal and civil probes involving insider trading for the past eight years and nearly a dozen people at his hedge fund SAC Capital have been implicated in the government probe.
SAC Capital has pleaded guilty to criminal securities fraud, and reopened under a new name, Point72 Asset Management. The fund no longer manages money from outside investors. Cohen hasn't been charged criminally for insider trading, but he is the focus of civil lawsuit brought by the Securities and Exchange Commission for failing the supervise people at his firm who committed fraud. Cohen denies the charges.
Hiring Boies shows Cohen believes his legal woes are far from over, legal experts say.
"Davy Boies is the ultimate heavy hitter," said Jacob Zamansky, the securities lawyer who founded Zamansky LLC. "If (Cohen) is bringing in Boies, he must have some heavy-duty legal issues to deal with."
A spokeswoman for Boies didn't return a telephone call for comment; a spokesman for Cohen declined comment.
One person with knowledge of the matter tells FOX Business Boies was hired sometime last year to deal primarily with the SEC civil case against Cohen, but another person with knowledge of the matter says Boies could also be called upon to deal with any additional civil litigation as well as possible criminal probes that continue to linger.
People close to the government investigation say while Cohen himself is expected to avoid criminal charges, the U.S. Attorney's Office for the Southern District of New York hasn't totally given up on a possible case. Meanwhile, the SEC is seeking a lifetime ban for Cohen from working in the securities business—something that Boies will be looking to fight in the months ahead.
In fact, people close to the matter say it's possible the move also signals the prolific investor's intent to fend off potential actions that would stop him from managing outside money.
Boies, one of the most prominent attorneys in the country, gained national recognition for representing former vice president Al Gore before the U.S. Supreme Court in the disputed 2000 presidential election. He also represented the U.S. Justice Department in its antitrust case against Microsoft (NASDAQ:MSFT), and his white collar clients include former AIG (NYSE:AIG) chief executive Hank Greenberg.