Minority Small Business Owners in the Age of Obama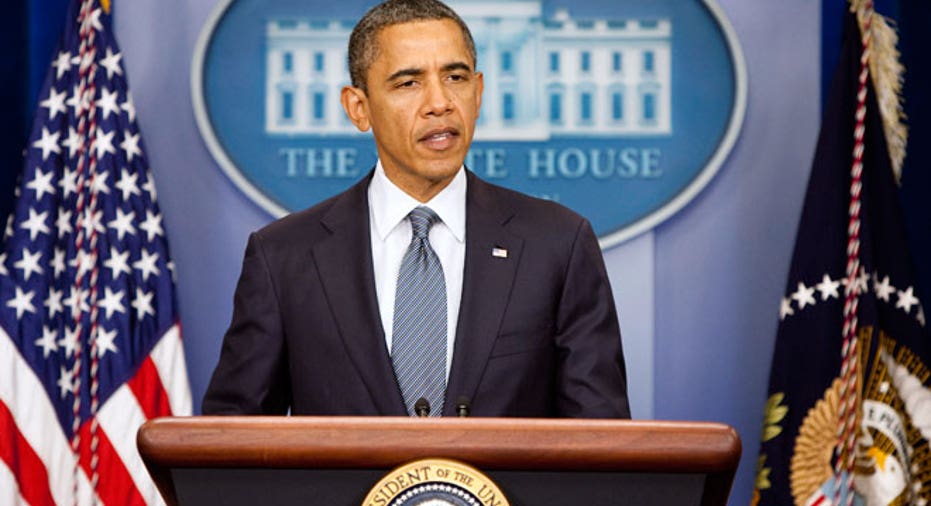 As we marked Martin Luther King Day and the Presidential Inauguration during the same weekend, it occurred to me how open this country is to economic empowerment. Though not perfect, America offers more opportunities for ethnic and minority groups than any other nation on Earth.
The numbers of minority-owned businesses -- defined as being at least 51% owned, operated and controlled on a daily basis by one or more individuals of African American, Asian American (including people from South Asian  and East Asian backgrounds), Latinos, and Native Americans -- across the country are on the rise.
This should not come as a surprise, especially as new waves of immigrants come into the country and bring their innovativeness, passion, experience and dedication to the American economy. Further, in a tough employment environment such as the one we have faced in recent years, people who have encountered difficulty finding employment decided to go out on their own.
There are a number of factors for this explosive growth in recent years.
Government programs and community support
Many local, state, and federal agencies have put set-aside programs into place that encourage diversity in bidding for government-funded contracts. Additionally, agencies such as the Small Business Administration (SBA) offer special grants, loan programs and other types of support designed to promote the establishment of minority-owned businesses. Microlenders, such as ACCION, specialize in helping minority-owned businesses get off the ground.
Many minority groups establish organizations and associated designed to benefit entrepreneurship among community members. As ethnic-owned businesses succeed, they raise the economic well-being of the neighborhood and generate pride in their heritage. Community banks, such as Banco Popular, have long helped minority entrepreneurs start and grow their businesses.
Networking
Immigration patterns in the U.S. have changed greatly since the days of Ellis Island. Newcomers today are more likely to come from South America, the Caribbean, South Asia, East Asia, and Africa than from Germany or Italy. As their numbers have increased, so have the number of organizations, associations, and other groups that provide assistance and information to business owners.
Skilled Workers, Higher Levels of Education
Today's immigrants differ from previous newcomers in that many of them are highly educated and have desperately needed skill sets in math and science. A number of America's largest and fastest growing companies, including high tech firms, count immigrants among their founders.
Access to Financing
The SBA and micro lenders such as ACCION make it part of their mission to help minority-owned businesses secure capital. Additionally, state organizations, such as New York Business Development Corporation, work in conjunction with lending partners to provide loans to small businesses. On the local level, Community Development Financial Institutions (CDFI) provide loans to people who live in economically disadvantaged areas often inhabited by minority groups.
More so than their American-born counterparts, immigrant entrepreneurs often have the financial support of family and friends as they launch their business ventures. However, in some cultures, borrowing money is frowned upon and members of those communities are often intimidated by the American banking culture. In fact, when I founded Biz2Credit in 2007, a large majority of the people who sought our help in securing small business loans were members of the South Asian community.
Minority-owned businesses anchor their local areas, provide jobs and instill pride in their communities. Many times they revitalize neighborhoods. Business owners from the Baby Boom generation sell their businesses and retire to warm climates.
Lending Options
Despite their advertisements, big banks are often stricter than other lending institutions in their lending parameters for startups, including those owned by African Americans, immigrants and women. Indeed quite often smaller, regional banks and credit unions and microlenders, such as ACCION USA, are much more understanding and flexible when providing capital to minority-owned businesses. Biz2Credit works with many of these institutions on a daily basis, and I know from experience that they are vital in the growth and expansion of small businesses throughout the United States.
This opinion column was written by Rohit Arora, co-founder and CEO of Biz2Credit, an online resource with a network of 1.6 million users that connects small business owners with 1,100+ lenders, credit rating agencies such as D&B and Equifax, and service providers such as CPAs and attorneys via its Internet platform. Since 2007, Biz2Credit has secured more than $800 million in funding for thousands of small businesses across the U.S.