Minimum Payment Requirements Haven't Changed, We Have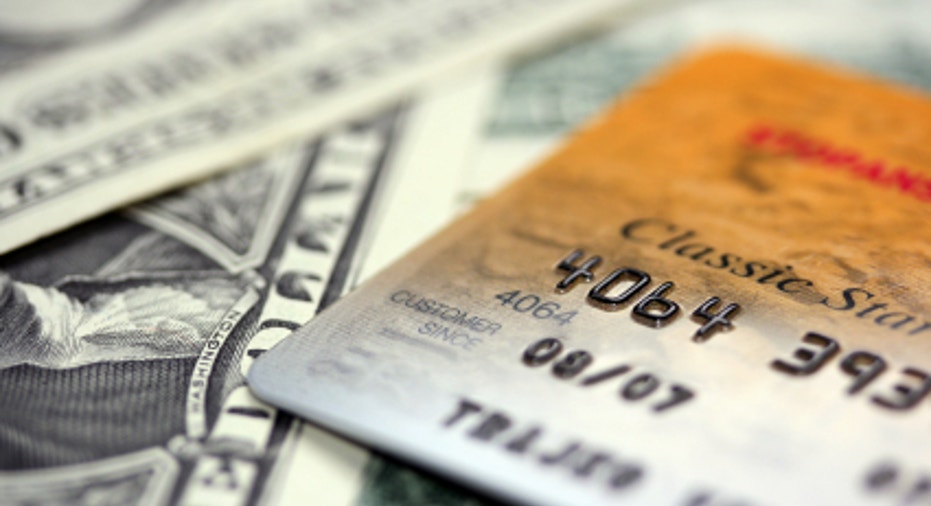 When it comes to credit card minimum payments, the card issuers' rules haven't changed much. We have.
That's what CreditCards.com found in surveying how major credit card issuers set their minimum payments. We last surveyed their minimum payment policies in December 2008, just as the economic downturn shifted into high gear.
While there have been changes to encourage cardholders to repay faster, card companies have largely maintained low minimums for repayment. By having a low minimum amount to repay, card companies make more money by collecting interest on the remaining balances for a longer period of time.
Federal regulators set up guidelines in 2003 that demanted card issuers set a minimum payment that pays down a borrower's principal "over a reasonable period of time." Before that, card  typically set it at 1% or 2% of the principal. By the time of our 2008 survey, most had changed their monthly minimum policies to charging 1% of the principal amount, plus the monthly interest, plus any fees. Our January 2012 survey of the nation's largest credit card issuers shows that while some have raised their minimums slightly, for the most part, things haven't changed much.
What has changed is that more people are voluntarily making bigger payments, nudged in part by a new disclosure requirement that starkly lays out on each credit card bill how expensive it is to pay only the minimum.
Fear of debt has been a catalyst for people to make bigger payments to stay out of the "minimum payment syndrome," says Todd Mark, a certified counselor with Consumer Credit Counseling Service of Greater Dallas. "It can take you 10 or 20 years to get out of debt if you are only making the minimum," he said.
What banks require, how they're different Because there isn't a specific set of regulations detailing how minimum payments should be set, each company has its own model. Most of the models are similar: They require a small percentage of the outstanding balance, plus fees and interest, to be paid. For many companies, if the balance on the card is $15 or less, the full balance is due.
Some companies' calculations are a little more complex. For example, American Express sets its minimum payment as follows: the greater of $35, 2% of the card's new balance; or interest charged on the statement plus 1% of the new balance, not to exceed 4% of the new balance. (See the box on this page for other banks' minimum payment formulas.)
U.S. Bank made the most significant change we saw from 2008 to 2012. Its formula is now as follows: the greater of a minimum of $30 or 1% of the balance, plus finance charges and fees, such as late fees and over-limit fees.
That $30 minimum had been $10 in our 2008 minimum payment survey. That means that some U.S. Bank cardholders may have seen their minimum payment requirements triple. However, this impacts only those cardholders with low balances; those with larger balances would likely see their minimums well above $30 when the 1%-plus formula is applied.
Experts: Changes to card statements have had positive impact While some banks aren't requiring consumers to pay more today than four years ago, there's good reason to believe that Americans are going ahead and doing it anyway.
According to the Federal Reserve's December report on consumer debt, Americans had $792 billion of outstanding debt in November 2011, compared to $805 billion for the same period in 2010 and $958 at the end of 2008.
A fear of uncertain economic times has been a key component of reducing debt from consumers' personal balance sheets, but industry watchers said the biggest spike in people paying more than the minimum came after the bills they were getting changed the way their debt information was presented.
The Credit Card Accountability, Responsibility, and Disclosure Act took effect Feb. 22, 2010. Among the significant changes of the Credit CARD Act was to require issuers to include an information box on credit card statements showing how long it would take to pay off the balance on the card by making only the minimum payment and to show how long it would take to pay off the balance in 36 months.
Here is an example from the Federal Reserve for a $3,000 debt:
Dennis Campbell, an associate professor at Harvard University, worked as part of a team that studied the impact of the CARD Act. The results, released at a conference in February 2011, showed the new information had had a positive impact on cardholders paying more than the minimum.
"A large fraction of consumers did key in on the 36-month number," he said. "We saw a spike in customers paying around that amount when the disclosures came.
"Pre-CARD Act, somebody that would pay that amount was less than 2%. It spiked up to 8% or so after the CARD Act. It went up four times. People are framing on this thing."
Campbell's group looked at data from Affinity Plus Federal Credit Union's 132,000 members, which had a credit card portfolio of 30,000 members.
Campbell said cardholders with lower credit scores keyed in on the 36-month number more than other groups.
"This is the population that the rule was most intended to affect," he said. "These are the people trying to improve credit behavior and score. Our data suggests this is the population most likely to be impacted."
Generally it was people who were paying close to the minimum that started paying close to the 36-month amount.
Still, those looking to that 36-month number as what they will pay should realize that number changes every month as their balance goes down, and if they want to pay the card off in the 36-month time frame, they should maintain the same payment and make no additional charges. In the Federal Reserve's example, a payment of $103 would need to be made for the full three years.
Payments applied differently, too The CARD Act also changed how payments are applied by banks when consumers pay above the minimum. The act requires higher priced debt to be repaid first.
For example, if you had a balance with a 0% introductory rate and a balance from a cash advance at a 20% rate, the act requires the credit card company to apply your payments to the higher rate debt before it reduced the balance on the lower rate debt. That's good news for cardholders, consumer advocates say.
"It used to be credit card companies would pay off the lowest interest first, so you accrued a higher rate," said Kathleen Day, a spokeswoman in the Washington, D.C., office of the Center for Responsible Lending. "That would cause the entire average to migrate to a higher rate than you think you had. Now anything above the minimum has to go to reduce the more expensive balance and that can save people a lot of money."