Minimalistic Bank Branches: Coming to Your Neighborhood?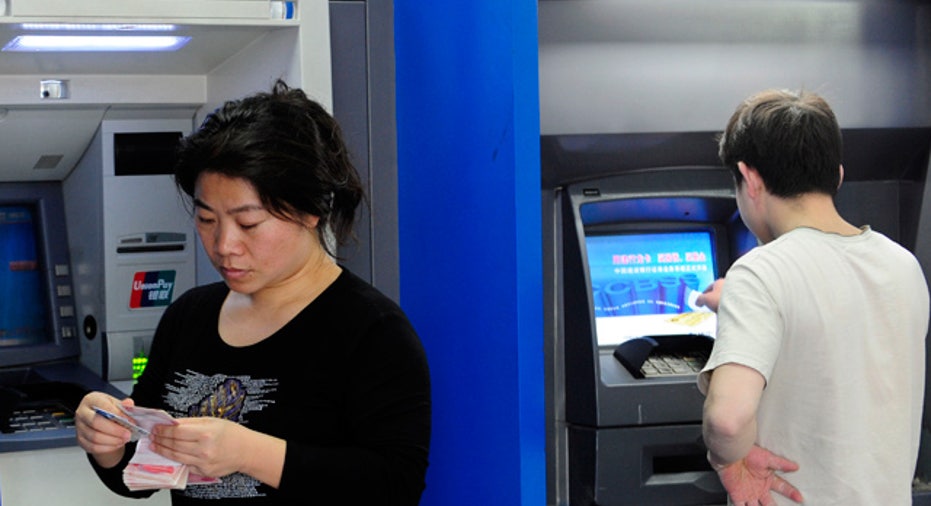 Are traditional bank branches about to become an endangered species?
As self-serve options for banking become more popular and convenient, some of the nation's biggest banks are planning branch overhauls that could offer a vastly different banking experience -- one in which automated interfaces may replace most human tellers. The changes come as consumers move increasingly toward banking habits that favor online transactions and other automated processes.
Big changes for some branches
The move to leaner, less expensive branches for brick-and-mortar banks could be seen as a move to compete with direct banks, which are growing in popularity. According to a study conducted by consultancy group TNS, of the four main types of banking institutions, only direct banks grew their market share in 2012. Direct banks, which skip branches to offer online-only accounts, grew at a rate more than three times the industry average from 2007 to 2012.
But direct banks still occupy a relatively small portion of the market, accounting for 8% of new primary banking relationships in 2012. So it's up for debate how much big banks see them as a threat. Nonetheless, some major institutions are re-thinking their branch models to offer an experience that relies more on automation:
A 2012 study by research and advisory firm Celent found most North American financial institutions are planning branch changes. Nearly two-thirds of institutions said they are likely to redesign branch layouts to support a sales/service model. 57% reported they are likely to invest in ultra-low-cost branch designs to replace or supplement their current branch network.
New branches combine convenience with human touch
A separate Celent report found banks could save $20,000-$30,000 per branch by implementing workforce optimization solutions that make them run more efficiently and effectively. Savings like these are likely the primary motivation for most banks reconsidering their branch models.
But these changes may also be aimed at helping brick-and-mortar banks address one of the perceived shortfalls of online banks. The TNS study found some consumers are wary of using a bank in which there is no possibility of in-person interactions. The new branch models being considered are designed to offer convenience -- one of the biggest benefits of online banking -- while still providing some personalized service.
Still, recent MoneyRates.com research indicates that online banks tend to offer the best interest rates on savings accounts and lower fees on checking accounts. So it remains to be seen whether innovative brick-and-mortar branches will be enough to slow the growth of online banks.
The original article can be found at Money-Rates.com:Minimalistic bank branches: Coming to your neighborhood?