Millions of Dogs Are Being Killed Yearly: Here's Why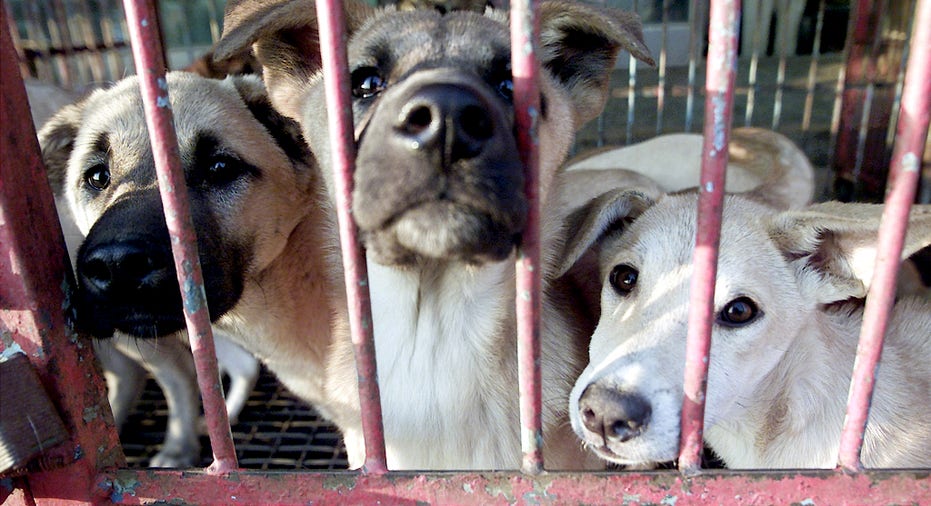 It's no surprise that Koreans eat dog meat. It's been considered a delicacy and part of their culture for centuries. Many Koreans and Chinese even believe that eating it will make you happy because dogs are considered "happy animals."
But the alarming part in recent years has been the increasing amounts of illegally run commercial dog farms throughout Korea, especially in South Korea, where dogs are being crammed into cages and manufactured for meat.
"There are an estimated 17,000 illegal farms in Korea and the conditions are terrible. And in other countries such as China and Vietnam, who are the biggest consumers, it is estimated that 70% of dogs are stolen pets, with the remainder being bought from poor villagers with excess dogs," John Dalley, founder of Soi Dog Foundation in Thailand, tells FOXBusiness.com.
Dalley and his wife, Gill, oversee one of the largest charities in Asia focused on ending the dog meat trade. In 2014, the organization was a driving force in getting Thailand's first animal welfare law passed, which made the consumption of dogs and cats illegal.
"The whole process from capture, transportation and slaughter is incredibly cruel. In some areas it is believed that pain and fear inflicted on the dog increases adrenalin, which improves the texture and flavor of the meat," adds Dalley.
In China alone, more than 10 million dogs are being killed for human consumption every year. According to an industry report from Humane Society International, China sells an estimated 97,000 tons of dog meat, which could generate 30 billion yuan ($448 million U.S. dollars) a year.
"It's spread across China's three major markets: South China (estimated to account for 50% of all dog meat sales), Central China (15% or so) and Northeast China (20%) and the rest in other provinces," says Peter J. Li, a China policy specialist for Humane Society International.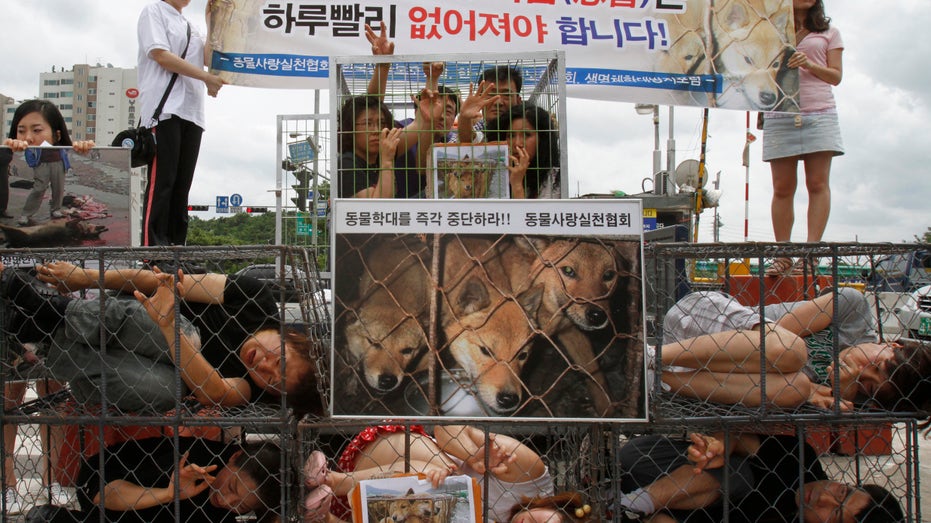 While the trade generates high profit, it also poses a serious risk to human health; The World Health Organization (WHO) has linked it to cholera and rabies.
But in recent years, animal rights activists have been putting more pressure on countries who allow this type of abuse.
Chris Heyde, deputy director for government and legal affairs at the Animal Welfare Institute, says his organization has been working with U.S. legislators to encourage them to get involved.
"A positive thing that we have seen over the years is that younger generations are now speaking out against festivals and the overall practice of eating dog meat," says Heyde.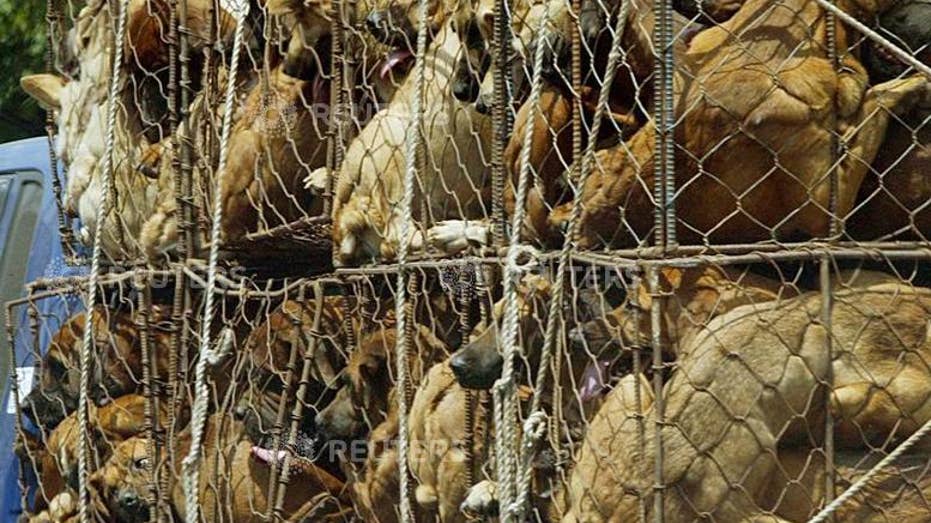 In May, Congressman Alcee Hastings (D-FL) introduced a resolution condemning China's Yulin Dog Meat Festival (an annual dog meat celebration in June) and called on the Chinese Government to end the dog meat trade entirely.
"During the Yulin Dog Meat Festival, 10,000 stray dogs and stolen pets are captured, caged and slaughtered. This extreme spectacle of animal cruelty is both inhumane and a threat to public health in Yulin. The United States cannot stay silent, and so that is why I am introducing legislation in Congress today to shine a light on this horrific event," Hastings said in a statement.
Li says while most dog meat eating exists in East and Southeast Asia, there are other countries who partake as well.
"Shockingly it also exists in Switzerland, Nigeria and a small number of people in Latin America too. But, the majority of up to 30 million dogs that are believed to be consumed happen in China, Korea, Vietnam, Thailand, the Philippines, Cambodia and Laos," Li tells FOXBusiness.com.
The good thing says Li is that habit is rapidly declining as more and more Chinese realize the public health hazard from eating it.
"Dog eating in Asia is very much manufactured by the dog meat traders who promote it as a healthy and bodybuilding lifestyle (mainly for profit)," adds Li. "It remains a culinary subculture, not part of the mainstream Chinese food."
Wayne Pacelle, CEO of the Humane Society of the United States, told FOXBusiness.com in May that the dog meat trade is an issue that they are working hard on changing in 2016.
The Animal Welfare Institute encourages Americans who are traveling abroad to be aware of these practices and plan accordingly.
"If governments realize that dog meat trade is impacting the influx of tourist dollars, it will cause a change. The 2018 Winter Olympics will be held in Pyeongchang, South Korea. As you can imagine, any Olympic game relies on public image and foreign visitors," says Heyde.