Millennials Say Bring on the Snacks!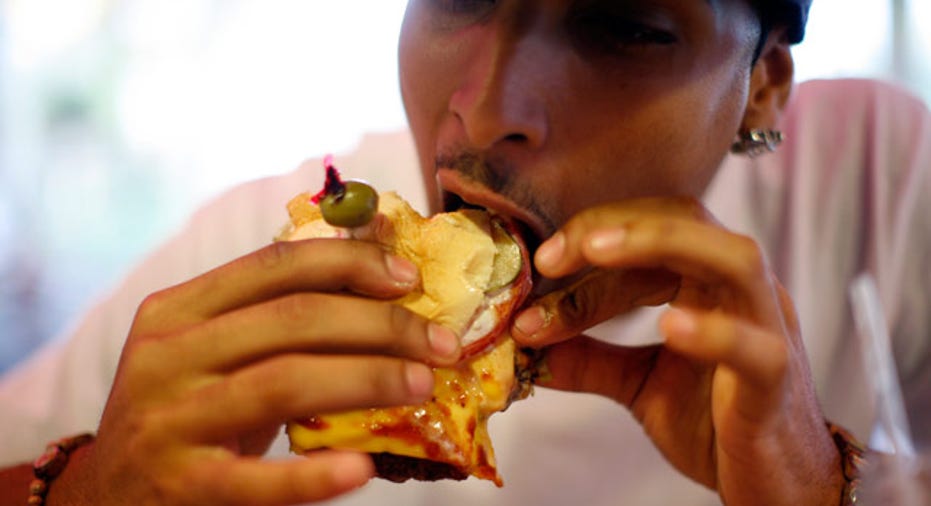 The rise of Millennials has impacted everything from transportation to style -- to even the way we transfer money. And increasingly, Generation Y is helping to reshape the food industry and its future.
Food trend forecaster Suzy Badaracco recently spoke at the Summer Fancy Food Show, a specialty foods trade show held in New York City, on the future of food as it relates to Millennials.
She said fast casual, ethnic food and eating out as a social experience are what Millennials want when it comes to dining. (A 2012 study from food research firm Technomic found that Millennials purchase 36% of their dinners outside of the home.)
"Instead of eating alone, they bring along everyone they know," said Badaracco.
When looking for what to eat, Millennials opt for foreign cuisine, given that various ethnic minorities make up 41% of the Millennial population. And upcoming events like the 2016 Brazil Olympics have helped spark an interest in South American food, according to Badaracco.
The price of food is a main concern for Millennials, leading them to dine frequently at fast casual restaurants like Chipotle (NYSE:CMG) and Panera Bread (O:PNRA) where tasty, quality food retails at a lower price than a full service restaurant.
Technomic's research also shows that Millennials prepare 64% of their meals at home. Some of  that cooking could surely come from the numerous meal delivery businesses.
Read: Blue Apron and the Booming Meal Delivery Business
Millennials love buzzwords attached to their food and will first reach for foods labeled "organic," followed by "no preservatives" and "no artificial colors." One buzzword, though, that doesn't work is "sustainability." According to Badaracco, while Millennials in surveys claim to want sustainable, in real life, they won't leap to buy a sustainable product.
And for brands that ignore social media, they should consider reversing their position as a 2012 Edelman study found that 80% of Millenials want brands to "entertain" them through social media or events.
One other key difference between Millennials and other generations is that their consumption is  driven by an on- the-go lifestyle that requires snacking, according to the Chief Marketing Officer of Snyder's-Lance (O:LNCE) Rod Troni.
"Millennials need grazing because they're on the go and can't sit down to have three proper meals," said Troni.
Troni says that while snacking has previously been seen as unhealthy, Millennials embrace snacks to fit their lifestyle and companies have adjusted to providing a full spectrum of on-the-go food.
And contrary to many expectations, according to research from The Hartman Group, 35% of snacking today happens in the morning. Snyder's-Lance jumped on the breakfast snacking trend and now retails a line of breakfast biscuits.
And while there does seem to be a healthy, kale-chip-eating movement led by Millennials, Troni emphasizes that Generation Y is comfortable eating a wide range of snacks, whether it's an occasional indulgence or a healthier alternative.