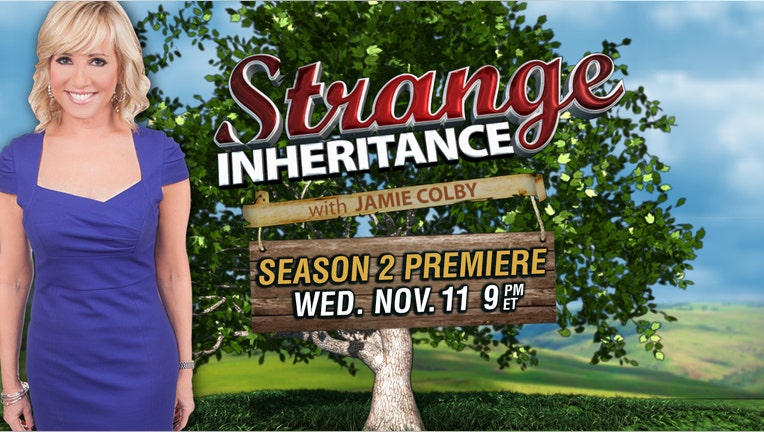 The tale of an eccentric millionaire who collected army tanks leads off Strange Inheritance Season 2 premiere night November 11 on the FOX Business Network.
Jacques Littlefield of Portola Valley, California left his children with a big challenge when he died in 2009: What to do with 240 armored military vehicles -- worth tens of millions of dollars?
"I imagine a small country could win a war with these," Strange Inheritance host Jamie Colby observed as she walked with Littlefield's daughter Allison through a massive garage housing some of the tanks.
"Yeah, I hear that a lot," Littlefield says.
Littlefield's children -- who fondly recalled their father driving tanks over junk cars at his annual 4th of July celebrations -- ultimately agreed on a plan for the tanks. They were donated to a Massachusetts foundation, which auctioned off some to fund a permanent exhibit in Jacques Littlefield's name.
The Littlefield story, airing at 9 p.m. Eastern, is the first of four new Strange Inheritance episodes that night. The other three feature a fight over a gold mine in a Nevada ghost town, a woman who inherits the only known autographed photo of Shoeless Joe Jackson, and an unlikely family that has passed down George Washington's wallet through the generations.
Following the premiere-week marathon, FBN will air two all-new episodes every Monday beginning at 9 p.m. Eastern. Encore presentations will run 9 p.m. – 11 p.m. Tuesday through Thursday.
The series is produced by Towers Productions LLC.
The Collings Foundation of Stow, Massachusetts says it will open its exhibit featuring about 80 of Jacques Littlefield's tanks in the spring of 2018.
After the tanks were donated, a legal dispute arose over a Panzer IV that had previously belonged to Littlefield. A company headed by Microsoft (NASDAQ:MSFT) co-founder Paul Allen claims it paid Collings $2.5 million for it, but never received it.