Military Advice for Any Career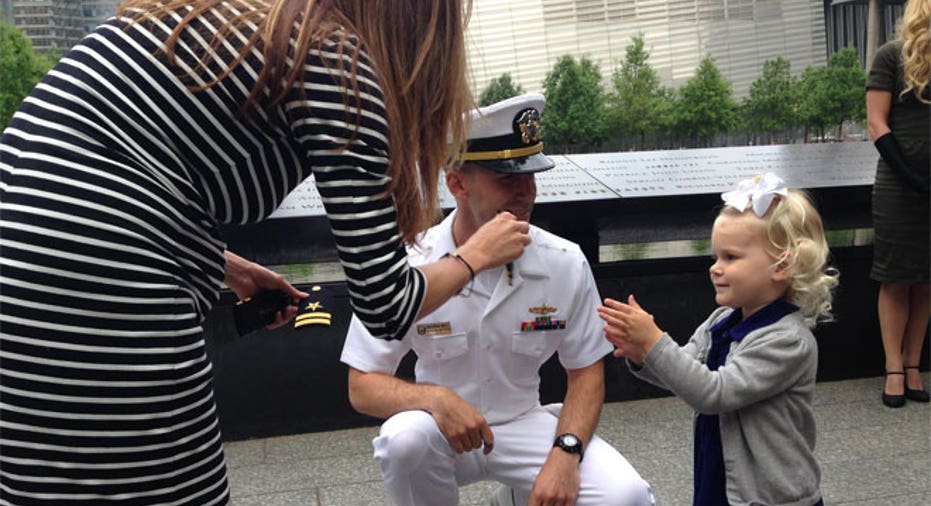 After a decorated 35 year naval career, retired Vice Admiral Cutler Dawson began as a volunteer official at Navy Federal Credit Union, and in 2004 became President/CEO. As the world's largest credit union, the not-for-profit financial institution serving the military and their families has more than 6 million members and over $76 billion in assets.
Having served as the Commander of four ships, an Admiral in charge of the Carrier Battle Group, and Commander of SECOND Fleet responsible for all the ships on the eastern seaboard, Mr. Dawson is no stranger to workplace stress. He spoke with FOXBusiness.com about his personal experiences and shared some career advice.
FOXBUSINESS.COM: What advice do you have for someone dealing with workplace stress, and do you have any go-to strategies for getting through it?
Dawson: Stress is existent every day in everything that everyone does, [but] it's how you deal with it. Personally, I've always dealt with it by trying not to overstress. I try to exercise regularly, I try to eat well, and then I try to not take things home with me at the end of the day.
Additionally, I tell [people] one of the things they should always consider—whatever job they're in—is that their family comes first. If they're doing well by their family, then the job is going to follow just fine. And then you combine that with physical well-being and you can knock down a lot of stress. At Navy Federal we encourage people to work out.
FOXBUSINESS.COM: What advice do you have for someone looking to advance their career?
Dawson: In the Navy, I always tried to take my next position...[and] make it more challenging than the one I was currently in. Now, in the military that's a natural progression. But it all starts with doing the best job you can in the position you're assigned to. Some people get caught up a little bit too much in thinking about that next position and they don't concentrate on the one that they're in; and sometimes they don't make it to the next step.
Don't be afraid to stretch yourself. The first ship I took command of, I was 27 years old and I had a crew of 82. Two years later I had a ship with a crew of 202. The lessons I had learned from working hard in the first ship translated directly to the next position.
FOXBUSINESS.COM: Where do you draw that line between stretching yourself and getting in over your head?
Dawson: The military makes it pretty easy for you because it has a logical progression of steps. The private sector is not as well-defined. It goes back to learning and being an expert in the current position that you're in, and then you have to ask how [that foundation prepares you] for the next level, and you need to be realistic about that. You can get in over your head if you want to jump and skip steps, so to speak; you can't skip steps.
FOXBUSINESS.COM: What advice do you have for those transitioning out of the military and looking for their next step?
Dawson: First advice I would give to someone transitioning from the military would be: go to work at a place that you can be proud of. If you can't say that, then you better [rethink] it.
Second bit of advice would be: don't discount, [and be sure to] use, the skills that you've learned while in the military.
For [those] that have served, my message to them is: You've had a tremendous experience in the military. Your life has been accelerated with the work that you've done. The lessons that you've learned and the experiences that you've had are beyond the years that you've been in service. They will serve you well wherever you work in the future. Be proud of it, use it, and you may not recognize it, but it's certainly there and the private sector will appreciate it greatly.