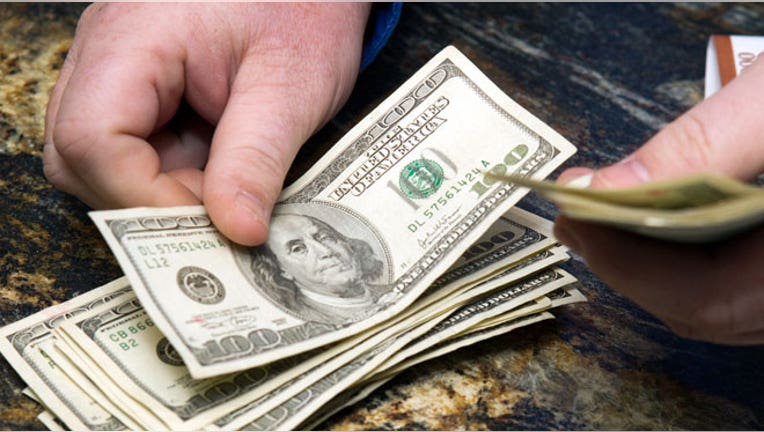 As the economy continues its tepid recovery, middle class families across the country are beginning to pare down their debts.
Total household debt, which includes outstanding mortgage, auto and college loan balances, fell 1.1% in the first quarter of this year among middle-class families, from 4.2% at the end of 2012, according to financial organization site Manilla.com.
"Loan debt is decreasing, meaning people have been amassing their money around housing, making bigger down payments and are better qualified to make purchases today than they were before," says Marc Karasu, vice president of marketing for Manilla.com.
These better qualifications are also translating into better student loan debt rates, he adds.
The unemployment rate and debt levels tend rise hand in hand. For example, Syracuse, N.Y. was in the top 10 for highest student loan debt rates at the first quarter of 2013, but has since dropped off the list as its unemployment rate fell, Karasu says.
"We have seen [student loan] debt being highest in places like Las Vegas," he says. "When you look at the Bureau of Labor Statistics for unemployment rates, the three markets with the highest debts also have very above average student debt rates."
Overall, consumers are being more cautious before taking on new debts for major investments like homes, education and autos.
"People just aren't spending money as frivolously as they had been in the past," he says. "People are being more careful, spending what they can only afford in cash, or what they can easily cover. They're not overextending themselves.
Here is a look at the worst cities when it comes to debt across the country.
Mortgage Debt
Americans average mortgage debt was $150,200.21 as of July 1, down 4% since the end of 2012. Here are the top 10 cities with the highest mortgage balances:
San Francisco: $312,301.64
Los Angeles: $262,792.56
San Diego: $258,548.22
New York: $250,078.12
Washington, D.C.: $226,444.31
Seattle-Tacoma: $199,205.30
Sacramento: $194,796.46
Portland, Ore.: $176,452.78
Boston: $176,350.70
Miami-Ft. Lauderdale: $176,057.60
Student Loan Debts
The national student loan debt average was $12,814.54 as of July 1,  compared to $12,826.04 at the end of the first quarter this year. The average loan payment fell 8% from $121.66 to $112, Manilla reports.
The cities with the highest debt offenders for student loans as of July 1 are:
Memphis: $21,578.22
Las Vegas: $19,571.48
Atlanta: $18,470.69
Birmingham: $18,088.25
Washington, DC: $17,918.88
Albany-Schenectady-Troy: $17,046.92
Richmond-Petersburg: $17,034.41
Phoenix: $17,013.12
Baton Rouge: $16,913.43
Chicago: $16,733.68
Auto Loan Debts
Auto loan balances have increased by 7.9% since the end of 2012, Manilla.com reports, because Americans are now willing to spend more on cars, which signals a stronger economy.
Eight of the 10 markets with the highest auto loan balances remained consistent in the first half of 2013. The worst debt offenders for auto loans as of July 1 are:
Little Rock-Pine Bluff.: $17,797.82    
Houston: $17,078.08
Miami-Ft. Lauderdale: $16,997.15
New Orleans: $16,968.24
New York: $16,672.47
Memphis.: $16,538.02
Birmingham.: $16,436.04
Las Vegas: $16,294.38
Waco-Temple-Bryan: $16,263.03
San Antonio: $16,164.34