Microsoft Logs Mixed 2Q Results as Net Slips 3.7%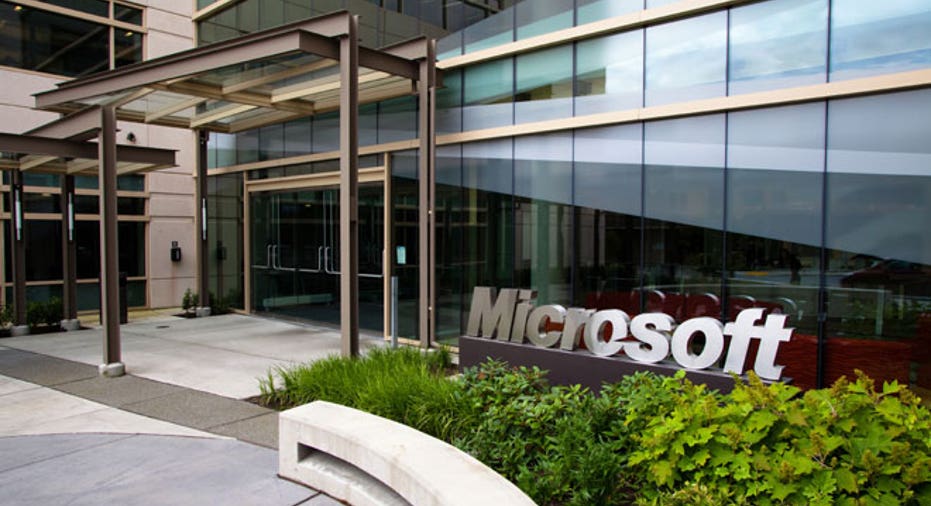 Microsoft  (NASDAQ:MSFT) disclosed a 3.7% dip in fiscal second-quarter profits on Thursday, but the software heavyweight's adjusted earnings easily beat Wall Street's expectations.
Shares of the blue-chip tech company ticked about 2% lower in after-hours trading on the better-than-anticipated profits but slight revenue miss.
Microsoft said it earned $6.38 billion, or 76 cents a share, last quarter, compared with a profit of $6.62 billion, or 78 cents a share, a year earlier.
Excluding one-time items, it earned 81 cents a share, beating forecasts from analysts for 75 cents.
Revenue inched up 2.7% to $21.46 billion, trailing the Street's view of $21.53 billion.
"With new Windows devices, including Surface Pro, and the new Office on the horizon, we'll continue to drive excitement for the Windows ecosystem and deliver our software through devices and services people love and businesses need," CEO Steve Ballmer said in a statement.
Looking ahead, Microsoft reaffirmed its projection for 2013 operating expense of $30.3 billion to $30.9 billion.
Microsoft said its Windows division, which has sold over 60 million Windows 8 licenses to date, generated a 24% year-over-year jump in revenue to $5.88 billion.
On the enterprise front, Microsoft's server and tools business grew revenue 9% to $5.19 billion thanks to double-digit growth in SQL server and system center.
On the other hand, Microsoft's business division reported quarterly sales of $5.69 billion, marking a 10% year-over-year drop.
Microsoft said its online services division drove revenue 11% higher to $869 million, while entertainment and devices suffered an 11% tumble to $3.77 billion despite continued Xbox strength.
Redmond, Wash.-based Microsoft saw its shares dropped 1.81% to $27.13 in after-hours action. While Microsoft has gained about 3.5% so far in 2013, it has lagged behind the broader markets over the past 12 months with a 7% slide.
Earlier this week FOX Business's Charlie Gasparino reported that Microsoft is exploring an investment in struggling PC maker Dell (NASDAQ:DELL) as part of a joint venture. Dell is said to be in talks with a number of private-equity firms over a leveraged buyout.
Microsoft didn't address the Dell speculation in its earnings report on Thursday.