Microsoft Considered Building E-Commerce Market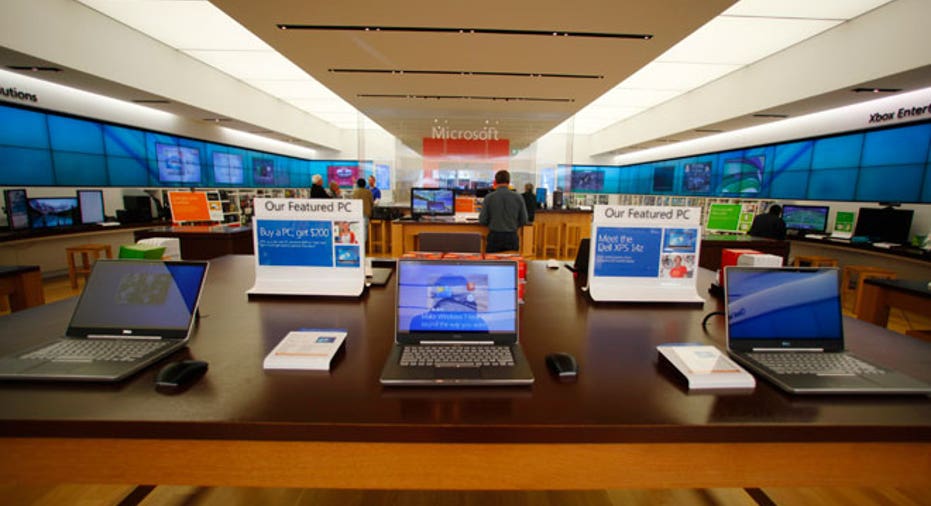 Microsoft (NASDAQ:MSFT) was working on plans to create an e-commerce marketplace, but the software giant said it recently decided to scrap the idea.
A spokesperson for the Redmond, Wash.-based company said that while the project was cancelled, it will "remain committed to finding new and differentiated ways to enable a richer, more task oriented approach to ecommerce and online advertising."
The Wall Street Journal first reported on the effort Thursday, saying the company was looking to create a shopping service that would rival Amazon.com (NASDAQ:AMZN) and eBay (NASDAQ:EBAY).
"It is inaccurate to characterize Project Brazil as conceived to compete with Amazon or eBay," the Microsoft spokesperson said.  "The project was a small-scale incubation effort to enable a more direct commerce model between customers and brands and merchants."
According to the Journal report, Microsoft spoke with retailers and technology companies about a marketplace that would bring together an array of merchants with a unified shopping cart and broad shipping options.
The report added that Microsoft's plan was to offer the marketplace as part of its Windows software for computers and eventually expand to related products, including the Xbox video game console and smartphones and tablets running Windows.
Microsoft already has some business arrangements with retailers for Bing Shopping, which compares prices offered by different merchants. A broader e-commerce service would likely require separate deals, the report noted.
The company also had a program that offered cash rebates to shoppers who buy merchandise they found through advertisements on Microsoft websites. That service, called Microsoft Live Search cashback, ended in 2010.
Perhaps dissuading Microsoft from diving into the e-commerce business is the competition from industry giants like Amazon and eBay, both of which have partnerships with millions of retail partners. Amazon had a 26% share of the $226 billion U.S. e-commerce market last year, according to an estimate from J.P. Morgan (NYSE:JPM).
Microsoft has been busy expanding its footprint beyond its traditional software business. Microsoft last year began selling its Surface tablet, the company's first foray into computing hardware. It also reached licensing deals with music labels for a new digital music service last fall.
On Wednesday, the Journal reported that Microsoft walked away from a deal to buy Nokia's (NYSE:NOK) struggling device business, as talks broke down over price. Microsoft signed a pact more than two years ago that made Redmond the exclusive software provider for Nokia smartphones, and the Finnish company has gained some traction with its Lumia line of smartphones running Windows Phone 8.
Shares of Microsoft were down 3% at $33.53 in late afternoon trading.