Michelle Obama Slams Trump's School Lunch Decision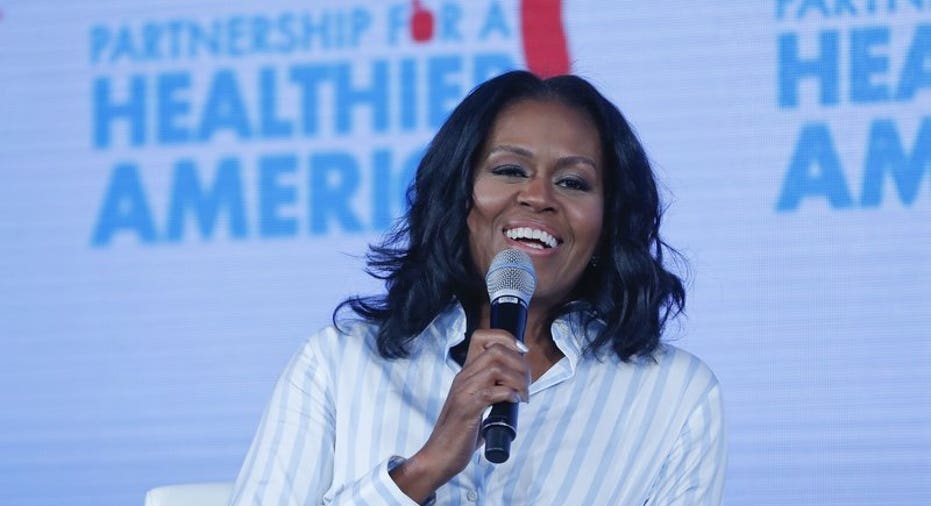 Former first lady Michelle Obama criticized President Trump's decision to delay federal rules aimed at making school lunches healthier during a health conference Friday.
Obama said something was "wrong" with an administration that did not want to give consumers—especially kids--nutrition information or teach them to eat healthier.
"You have to stop and think, 'Why don't you want our kids to have good food at school? What is wrong with you?' And why is that a partisan issue?" Obama said. "Moms, think about this: I don't care what state you live in, take me out of the equation ― like me, don't like me ― but think about why someone is OK with your kids eating crap."
The comments were Obama's first public remarks since Trump's administration announced earlier this month that they will delay an upcoming requirement to reduce the amount of sodium in meals. In addition to that, Agriculture Secretary Sonny Perdue also said he plans to keep issue waivers that required more whole grains be served at schools—something that Obama championed against during her eight years as first lady. Both of the moves partially roll back rules that her "Let's Move" program set in place to help tackle childhood obesity.
Obama went on to say that more nutritionally-conscious school lunches are needed since millions of kids eat federally subsidized breakfast and lunch at school. And urged listeners to "look at motives" behind these actions, without mentioning Trump's name.
"Because here's the secret: If somebody is doing that, they don't care about your kid and we need to demand everyone to care deeply about our kids," Mrs. Obama said.