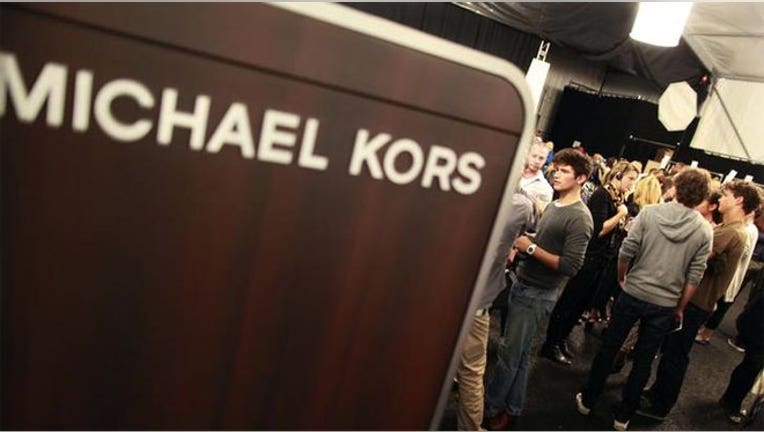 Michael Kors (NYSE:KORS) trumped top- and bottom-line fourth-quarter expectations on Wednesday and said it continues to gain momentum in Europe despite the region's economic headwinds.
The Hong Kong-based handbag and accessories designer reported net income of $101.1 million, or 50 cents a share, compared with a year-earlier profit of $43.6 million, or 22 cents.
The results topped average analyst estimates of 39 cents in a Thomson Reuters poll.
Revenue for the three months ended March 30 climbed 57.1% to $597.2 million from $380 million a year ago, beating the Street's view of $548.2 million. Same-store sales, a key growth metric that measures sales at stores open longer than a year, rose 36.7%.
Michael Kors' CEO John Idol attributed the much stronger quarterly results to strengthening demand across all of its business segments and geographies, with same-store sales in North America increasing by 35% as demand for its luxury brand improved.
In Europe, sales nearly doubled during the quarter despite broader economic headwinds as Michael Kors raised brand awareness, leading to a rise of 63% in European same-store sales.
The maker of popular designer clothes and accessories, which went public in 2011, recently converted its stores into a branded "shop-in-shops" design. Its sales have risen sharply since its public offering and it continues to siphon market share from larger rival Coach (NYSE:COH).
Shares of the designer edged up about 2.5% in premarket trade to $63.44 following the results. They have grown by 50% over the last 12 months.
The designer sees current-quarter revenue in the range of $555 million to $565 million, assuming an improvement at its more established stores of roughly 20%. It anticipates EPS between 46 cents and 48 cents for the first quarter of fiscal 2014.
Analysts on average are calling for slightly higher sales of $566.3 million on EPS of 48 cents.
For the full year, Michael Kors anticipates sales in the range of $2.65 billion to $2.75 billion on a same-store sales improvement of 15% to 20%, and EPS between $2.43 and $2.47.
The consensus is calling for in-line EPS of $2.45 on stronger sales of $2.82 billion.