Michael Jordan Becomes First Billionaire NBA Player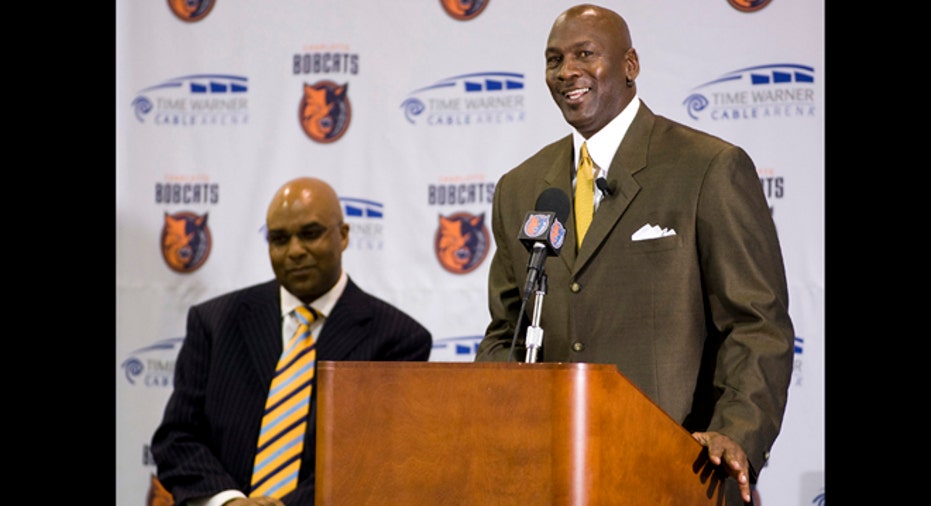 Michael Jordan has a reason to thank inflation.
According to Business Insider, the six-time NBA champion paid $55 million for another 9% stake in the NBA's Charlotte Hornets last week. Adjusting for inflation, Jordan's net worth now tops over $1 billion. The bullish deal established Jordan as the first NBA player to become a billionaire and confirmed his pledge to rebuild the North Carolina franchise.
Jordan joins 442 American households that are worth $1 billion or more. The former NBA player now also tops Forbes's richest retired athlete list and is the second wealthiest athlete in the United States behind boxer Floyd Mayweather Jr.
Jordan's empire grew under his partnership with Nike (NYSE:NKE). Since 1985, his Air Jordan shoes for Nike have dominated the basketball shoe market. Last year, Jordan profited $90 million from the brand -- which is responsible for 58% of all reported basketball shoe sales in the U.S., according to Forbes.
Winning basketball games has also contributed to Jordan entering the billionaire ranks.
Last season marked a turnaround from years of losing records, mediocre talent and growing financial loss for the Charlotte Hornets. The franchise posted a winning regular season record and qualified for the 2014 NBA playoffs after acquiring star center Al-Jefferson.
ESPN and Bleacher Report recently reported Jordan's interest in acquiring more talent. With $13 million to spend on free agents for the 2014-2015 season, NBA.com reported, the Charlotte Hornets and Michael Jordan are poised for another year of on-court success and profits if bargain deals in free agency and minimum contracts through the draft are secured.
Wells Fargo (NYSE:WFC) has stated that Jordan's recent deal has no effect on corporate sponsorship of the Charlotte Hornets.