Michael Dell Wins Approval for $24.9B Go-Private Deal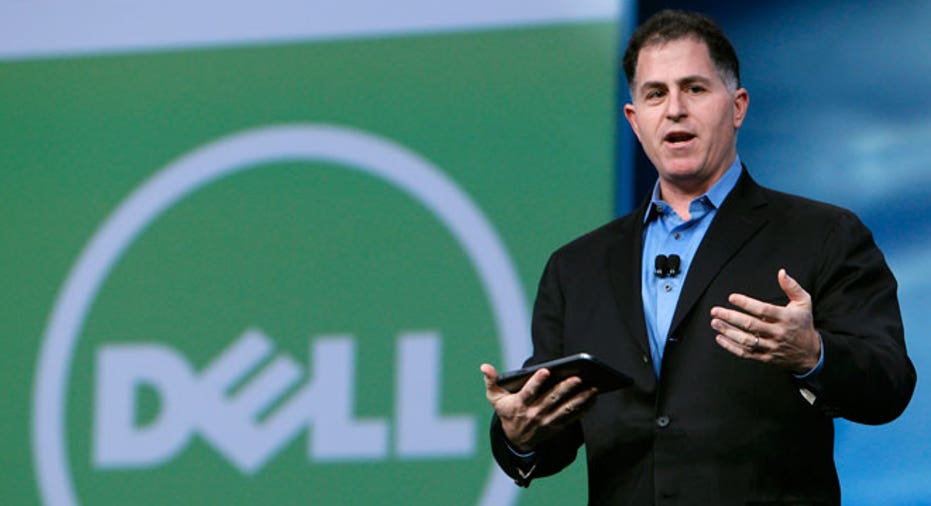 After a grueling seven-month process, floundering PC maker Dell (NASDAQ:DELL) finally secured shareholder approval on Thursday to be taken private by founder Michael Dell for $24.9 billion.
The blessing from shareholders comes after a high-profile battle with billionaire Carl Icahn that forced Michael Dell and Silver Laker Partners to slightly sweeten their bid.
The mega leveraged buyout represents a bet by the company's founder that the aging technology company can remake itself away from the harsh scrutiny of Wall Street into a more viable business that relies less on PC sales.
"I am very pleased about the company's future," Michael Dell told FOX Business's Adam Shapiro following the vote, which came after a pair of votes earlier this summer were postponed by the company.
The buying group agreed to pay $13.75 a share in cash as well as a special cash dividend of 13 cents a share, bringing the total consideration to $13.88 a share. The pact also includes a regular quarterly dividend of 8 cents a share for the fiscal third quarter.
Dell didn't disclose what percentage of shares were cast in favor of the LBO, only saying it won approval from a majority of shares not held by Michael Dell, his family trusts, the board and certain members of management.
"I am pleased with this outcome and am energized to continue building Dell into the industry's leading provider of scalable, end-to-end technology solutions," Michael Dell said in a statement.
Dell said the transaction is expected to close before the end of the company's fiscal third quarter, subject to customary conditions and regulatory approval.
The vote comes two days after Icahn, the legendary corporate raider, bowed out of a long-running battle with Michael Dell and the company's board.
Icahn, who said he would still vote against the go-private deal, conceded after concluding "it would be almost impossible to win the battle" during Thursday's shareholder vote.
While he continued to criticize the board and buying group's tactics, including a change in the voting structure that made shareholder approval easier to attain, Icahn applauded his adversaries after the hard-fought battle.
"We therefore congratulate Michael Dell and I intend to call him to wish him good luck (he may need it)," Icahn said in an open letter on Monday.
Shares of Round Rock, Tx.-based Dell were unchanged in recent trading at $13.85.
"By voting in favor of the transaction, the stockholders have chosen the best option to maximize the value of their shares," said Alex Mandl, chairman of Dell's special committee that ran the buyout process.