Michael Dell Sweetens Buyout Bid By $150M, Alters Voting Provision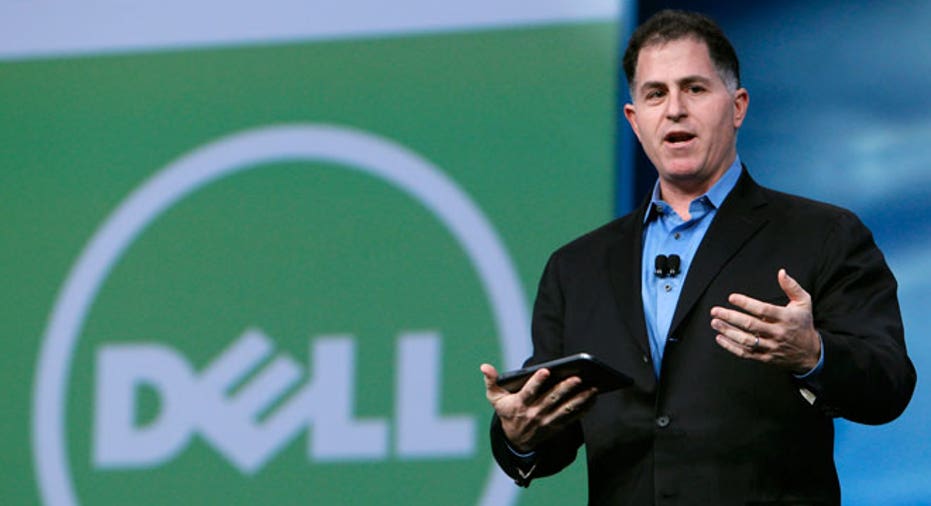 With his back against the wall amid shareholder dissent, Michael Dell slightly sweetened his takeover bid for struggling PC maker Dell (NASDAQ:DELL) on Wednesday and altered the provisions to make it easier to clear a shareholder vote.
The new bid values Michael Dell's namesake company at $13.75 a share, a mere 0.73% premium on his longstanding offer of $13.65. By adding about $150 million in value, the sweetened proposal bumps up the deal value to about $24.55 billion from $24.4 billion.
"This is our best and final proposal. We are not willing to discuss any further increase in the merger consideration," Michael Dell and private-equity firm Silver Lake Partners said in a letter.
According to Bloomberg News, the special committee running Dell's buyout process is seeking at least $14 a share under the revised voting rules. A spokesperson representing the directors didn't respond to a request for comment.
Silver Lake is unwilling to back a bid for Dell at that $14-per-share price tag, Reuters reported.
It seems unlikely this new offer will placate opposing shareholders, led by billionaire Carl Icahn and Southeastern Asset Management, who believe the buyout undervalues Dell.
The buying group said it is unwilling to negotiate the new terms of the shareholder vote, which now only require approval of a majority of the unaffiliated stockholders that are in person or by proxy and cast their votes.
In other words, investors have to actually be engaged and voting on the matter. Previously, votes that weren't cast counted as "no" votes.
"The presumption that these shares should be treated as if they had voted against the transaction is patently unfair," Michael Dell and Silver Lake said in a subsequent statement.
The buying group said by its latest tally, about 27% of the unaffiliated shares have not yet been voted.
The unaffiliated wording refers to the fact that the 16% stake by Michael Dell and his affiliates aren't allowed to vote, an attempt to avoid the perception he's trying to buy the company on the cheap.
The committee said in light of the new offer it is pushing back Wednesday's scheduled shareholder meeting to August 2, the second postponement in a week. The committee said it is reviewing the new offer with its financial and legal advisors.
Michael Dell and Silver Lake also said they believe the special committee should change the record date to give shareholders "time to process and vote" on the new bid.
Shares of Round Rock, Texas-based Dell advanced, but remained below the sweetened bid. Dell closed up 0.27% to $12.91.
"If it takes another bump to get the special committee to agree to change the record date and to only count the votes cast, we would think Michael Dell would agree to this rather than see the deal break," said Stephen Velgot, a risk arbitrage analyst at ICAP.
Icahn and Southeastern issued a statement on Tuesday urging the board to avoid postponing the vote again.
"We think that -- after six months -- the time for soliciting is over. It's time to vote. Do not move election day again. This is not a banana republic," they wrote.