Miami Realtors 'Freaking Out' After Luxury Condo Market Stalls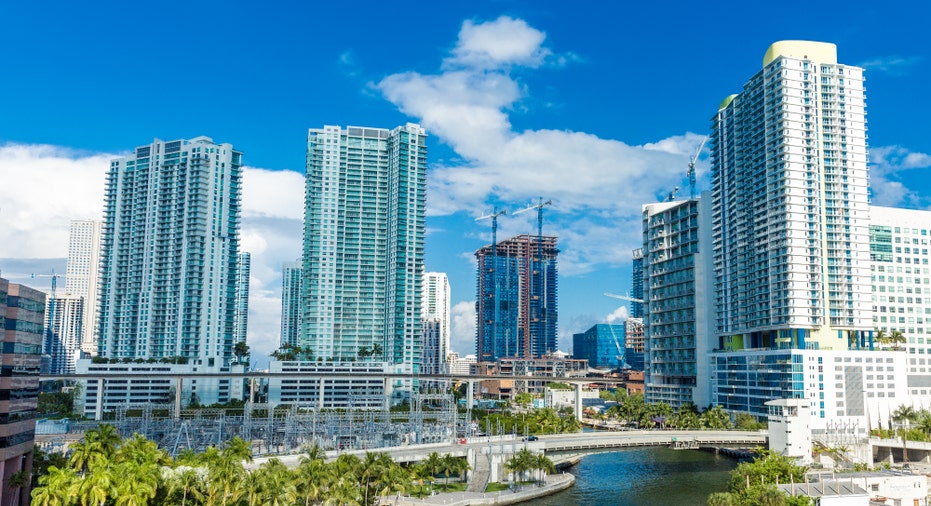 Stephen Cohen, a realtor and investor specializing in the South Beach luxury condo market, is biding his time. By this time next year, the 15-year real estate veteran expects the average price for a condo in Miami Beach's hottest neighborhood to drop by more than 40 percent than it is today.
"In the last six months, prices have dropped by nearly 20 percent," Cohen says. "I expect it will go down another 20 percent in the coming months. So I'm not buying until 2018."
After bouncing back from the crippling housing crash of 2008 with an unprecedented condo boom fueled by foreign buyers willing to pay record prices, Miami's real estate market is in the early stages of a downturn. From Miami's Brickell financial district to the sunny shores of Golden Beach, a growing glut of luxury condos combined with a dwindling pool of foreigners willing to pay seven figures for a glitzy home in a glass and steel tower has experts like Cohen predicting a free fall in sales prices in the next 12 months.
"It's a complete stall," Cohen says. "There is nothing moving. Realtors are freaking out right now."
Recent real estate data confirms Cohen's assessment of the Miami condo market's current state. A November report by the Miami Association of Realtors shows that third-quarter sales of existing condos, units that have been completed and ready for occupancy, dropped dramatically by 19 percent compared to the same period the previous year. A month later, the realtors association reported that the average time between a condo being listed to the closing of the sale increased by 6 percent in 2016. Miami also has a 13-month supply of existing condominiums on the market, a strong indicator of a buyers' market, the realtors association report noted.
A 2016 third quarter report by national real estate brokerage Douglas Elliman and Miller Samuel shows the average sales price for a luxury condo in Miami and Miami Beach nosedived by 30 percent compared to the same period in 2015. Meanwhile, the inventory of luxury condos increased by 30 percent on Miami Beach and 11 percent in Miami in 2016, with properties sitting on the market an average of 126 days, more than double the time the previous year.
As the supply of condos outpaces demand, some developers are pulling back.
For instance, In October, Alan Faena, the Argentine builder who is creating his own luxury living district in Miami Beach, put two of his projects, the 22-unit Versailles Classic and the 41-unit Versailles Contemporary, on hold. The developer of Boulevard 57, a planned mixed-use project on Biscayne Boulevard in Miami, suspended sales this past summer and is looking for a buyer for the development site. And The Related Group, one of the largest condo builders in the country, is delaying construction of its Auberge Miami condo tower near Downtown Miami until the end of next year.
However, developers are trying to put a positive spin on the current downward trend in Miami, said Jack McCabe, a South Florida real estate market analyst.
"You've got developers that are now offering brokers 8 to 10 percent commission to find them buyers," McCabe said. "That's $100,000 for selling a $1 million condo. We have an oversaturation of new product with diminishing demand. These are all indicators that the market has become much softer."
McCabe said the Miami market will continue to experience strong price declines in the luxury condo sector this year. Further hurting sales is competition between developers and their customers who have already closed on their units and are putting them back on the market. "They have to compete with investors in their own buildings who will be willing to substantially reduce their prices," McCabe said. "A lot of developers who predicted strong profits will see those profits eaten up quickly when they have to cut prices on the remaining units of a new building."