Miami Marlins sale may fall short of $1.3B asking price, billionaire Jorge Mas leads bids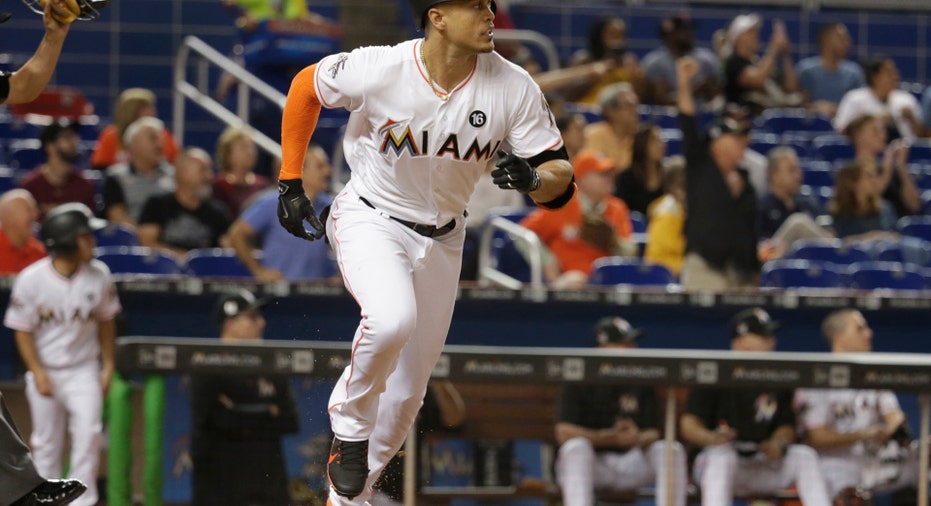 The bidding war for the Miami Marlins continues to take shape as South Florida businessman Jorge Mas remains the lead bidder for the Major League Baseball franchise, FOX Business has learned.
Though it is unclear when a deal will be announced, the Miami Marlins are likely to sell for less than its $1.3 billion asking price, while Mas continues to be the lead bidder, at least for the moment, according to sources with knowledge of the bidding.
Mas has no exclusive agreement with the Marlins to buy the team, but he has indicated he is willing to put up $1.15 billion, possibly more, to buy the struggling sports franchise depending on his due diligence, according to people with direct knowledge of the negotiations.
Other potential bidders are still in the wings, including former New York Yankees shortstop Derek Jeter, who continues to look for financing through former Morgan Stanley bank executive Greg Fleming, and a group led by hedge fund executive Tagg Romney, the son of 2012 presidential candidate Mitt Romney.
Romney has shown some interest, but people close to the matter say it's unclear if he is still willing to bid for the team.
A spokesperson for Mas did not return calls for comment. Spokespersons for Jeter, Romney, the Marlins and Major League Baseball also did not return calls for comment.
Mas is well-known in South Florida business circles as the chairman of MasTec, a Coral Gables-based infrastructure company. He has told friends and associates that he plans on running the Marlins full-time, and will leave day-to-day operations of his company to other executives.
The Marlins attracted a slew of potential buyers who have so far failed to raise enough cash to purchase the team, FOX Business has learned. Jeter at one point secured what people close to the sale of the team said was the "preferred bid" of $1.3 billion to buy the Marlins.
But as FOX Business was first to report, Jeter told Major League Baseball he is well short of raising that amount.
People with knowledge of the Marlins sale say baseball Commissioner Rob Manfred favors Mas as the future owner because of his deep pockets and his plans to market the team as Major League Baseball's "gateway to Latin America," where he could attract both attendance from the large Hispanic community and strike cross-border business deals.
But most of all, the league likes his wallet and connections to potential partners who could allow him to fulfill the league's stated requirement that any new owner buy the franchise largely with cash, and not incur heavy debt that would limit the team's prospect to build a strong organization.