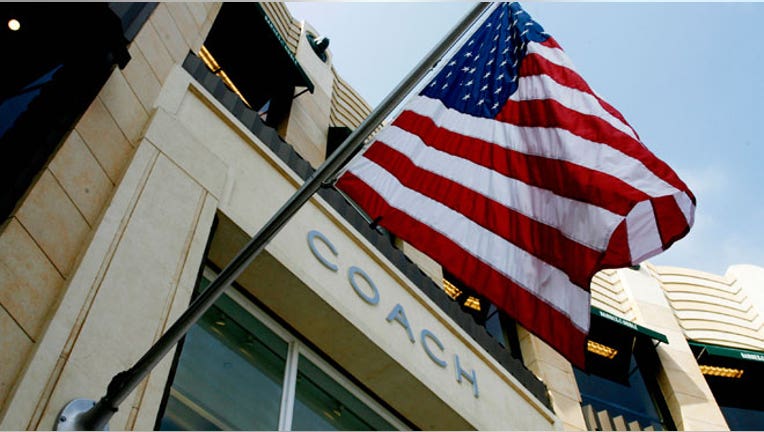 A 5% sales tax increase hitting Mexico's border states is predicted to drive retail sales for some small businesses in Texas.
In October, Mexico's Congress passed a bill raising the value-added tax from 11% to 16% in the country's border states. Previously, these states had benefited from lower taxes than the rest of the country, so as to encourage Mexican shoppers to spend their dollars at home.
The tax, which went into effect on Jan. 1, is expected to be a huge boon to businesses in Texas cities like McAllen and El Paso, which already benefit from Mexican residents crossing the border for extended shopping trips.
"Mexican shoppers have always been a critical component to our city and region," says McAllen Chamber of Commerce president Steve Ahlenius. "They make up about $1 billion in sales just for McAllen alone."
Just one week into the new year, Ahlenius says business owners are already reporting an uptick in Mexican shoppers – and it will likely become even more pronounced.
"Our surveys show that the middle-class, typical family trip coming out of Monterrey will spend anywhere from $600 to $900 a trip in U.S. dollars," says Ahlenius. "If they come further away, like from Mexico City, they'll come here and spend as much as $4,000."
Retailers, Restaurants and Hotels
Even before the sales tax increase, Mexican shoppers spent $4.5 billion annually in Texas, says UT El Paso economics professor Dr. Thomas Fullerton.
"There's a lot of anger over the increment in the value-added tax in border regions of Mexico, and that has translated into … protest purchases," says Dr. Fullerton. As a result, he says Mexican shoppers started making a point of spending their money in the U.S. as soon as the bill was passed in the fall to send a signal to the Mexican government – even though they weren't yet being taxed at the higher rate.
But American businesses aren't complaining.
Pancho Guerra, general manager of McAllen's Hampton Inn, says his hotel is currently sold out every weekend, thanks to Mexican residents crossing the border for extended shopping vacations.
"Our mall does really well. There are a lot of clothing stores, toy stores … A lot of what we see is retail," says Guerra.
"But it's not just hotels or retail. The shoppers help all of the restaurants and local businesses – it's extremely important," says Guerra, who adds that local business owners try to be very welcoming to Mexican shoppers.
And rightfully so. While Dr. Fullerton says a 5% sales increase under normal circumstances might lead to an additional $25 million in retail sales in El Paso County. And thanks to "protest" purchases, U.S. businesses can expect an even larger bump this year.
"The publicity this fiscal reform package received may translate to an additional $50 to $110 million in retail sales in El Paso County alone," says Dr. Fullerton.
And while Ahlenius says most business owners in McAllen speak Spanish, he says they don't need to do any heavy-lifting in order to attract their southern neighbors.
"Mexican nationals like the experience of coming in and talking with retailers and having an American experience. They want something that feels like America," he says.