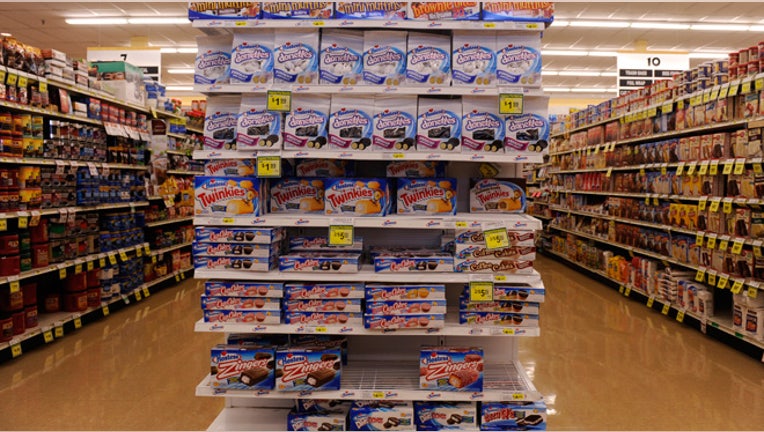 Hostess said on Thursday Grupo Bimbo, a Mexico-based bakery, scored the top bid at an auction for its Beefsteak rye brand, while Flowers Foods (NYSE:FLO) is set to buy five other bread brands including Wonder.
Dow Jones Newswires earlier reported that Grupo Bimbo's $31.9 million offer for the Hostess brand bested Flowers Foods, which kicked off the bidding at $30 million.
Flowers, the maker of Tastykakes and Nature's Own products, was the lone bidder for five of the bankrupt company's bread brands. Its $360 million bid also included 20 plants and 38 depots.
Reports surfaced earlier this week that an auction for those five brands was scrapped after no other bidders emerged.
The deals with Flowers and Grupo Bimbo require approval from a bankruptcy court judge, who will consider granting approval at a sale hearing scheduled for March 19.
"The proposed sales will result in significant proceeds for the benefit of the Company's stakeholders and ensure the beloved bread brands can continue to be enjoyed for years to come," Hostess Brands CEO Gregory F. Rayburn said in a statement.
Grupo Bimbo has a U.S division headquartered in Horsham, Pa. It operates more than 70 bakeries and distributes familiar brands such as Arnold, Entenmann's, Freihofer's, Sara Lee and Thomas'.
Hostess decided in November to shut down its bakeries and begin selling off its bread and snack brands. Its snack cake assets, including Twinkies, will be put up for auction on March 13, and private equity firms Apollo Global Management (NYSE:APO) and Metropoulos & Co. will open the bidding at $410 million. Bids for Hostess brands have so far totaled $856.4 million.
Other Hostess brands that are up for sale include Dolly Madison, Drake's, Sweetheart, Eddy's, Standish Farms and Grandma Emilie's, as well as its namesake Hostess.