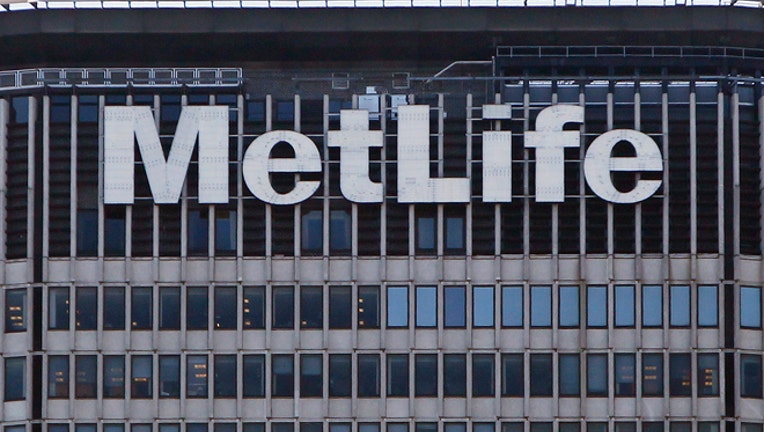 Insurer MetLife (NYSE:MET) on Thursday spoke out strongly against a proposed government designation that would subject it to stronger regulatory oversight, saying it did not rule out any legal means to fight the decision.
MetLife is the third insurer to be tapped for such a designation as "systemically important," which comes with heavy capital requirements and strict supervision by the Federal Reserve comparable to that of the largest banks.
Prudential Financial Inc and AIG have already been deemed "systemic" by the Financial Stability Oversight Council (FSOC), a panel of the country's top market regulators.
"MetLife has served as a source of financial strength and stability during times of economic distress, including the 2008 financial crisis," MetLife CEO Steven Kandarian said in a statement. "MetLife is not ruling out any of the available remedies under Dodd-Frank to contest a SIFI designation."
The proposed designation is part of an effort to rein in the largest, most risky firms after the 2007-2009 credit crisis showed how one such firm's collapse could roil global markets.
The 2010 Dodd-Frank Wall Street reform act automatically designated banks with over $50 billion as "systemic," but left it to FSOC to determine whether some non-banks also deserved the tag.
MetLife has more ardently argued against the designation than the other insurers, saying its business lines and risk-taking do not have the potential to destabilize the larger financial system.
The company now has 30 days to request a hearing before the FSOC, at which it will explain why it disagrees with the proposed designation. The council must schedule the hearing within 30 days and then has 60 days to make a final decision.
MetLife could eventually challenge any designation in court.
(Reporting by Douwe Miedema, additional reporting by Emily Stephenson and Sarah Lynch; Editing by Karey Van Hall and Sandra Maler)