MetLife 2011 Earnings Expected to Miss Expectations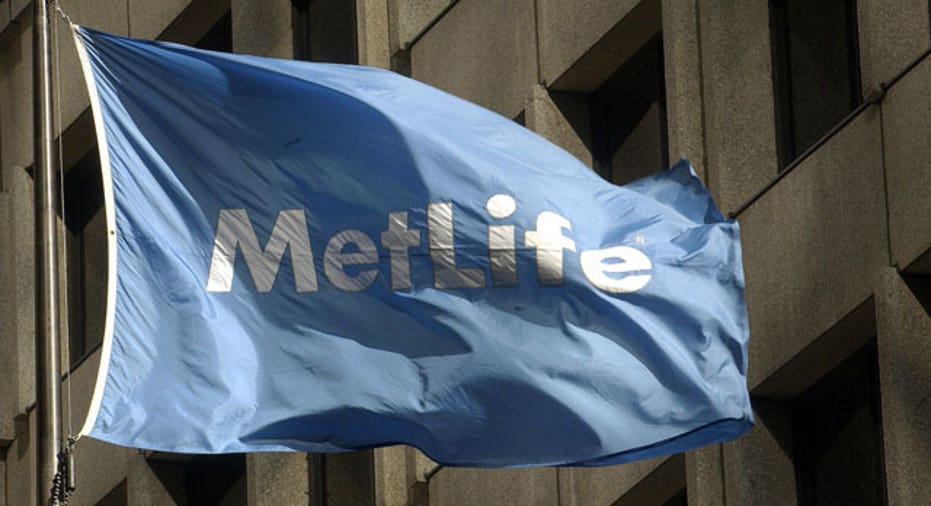 MetLife (NYSE:MET) revealed a stronger 2012 forecast that was in-line with Wall Street expectations on Monday, however its fiscal 2011 earnings will likely disappoint, with the company citing regulatory hurdles, natural disasters and a slump in the broader economy.
The company, which currently is in its fourth quarter, estimates fiscal 2011 operating earnings will grow 32% from the year-earlier period to between $5.2 billion, or $4.83 a share, and $5.3 billion, or $4.93 a share.
Those results would be up from $3.9 billion, or $4.43 a share, in the same period in 2010, but would fall short of Wall Street's $4.96 a share view.
The insurance behemoth attributed the lower-than-expected 2011 earnings to a volatile macro-economic environment, several natural disasters and an uncertain regulatory environment, saying the industry faced "several challenges" during 2011.
Helping to mitigate some of those challenges, MetLife expects to grow its premiums and fees by 32% in 2011 to between $46.3 billion and $46.8 billion, compared with $35.2 billion in 2010.
The New York-based life insurer forecasts a slightly more optimistic 2012 profit, with operating earnings in the range of $5.1 billion, or $4.80 a share, to $5.6 billion, or $5.20 a share, in the same quarter last year.
Those results would be about a 7% increase over MetLife's current predictions for 2011 and would be in line with average analyst estimates of $5.10 a share, according to a Thomson Reuters poll.
"MetLife has built a great global presence, and we intend to fully leverage it to further drive earnings growth in 2012," MetLife CEO Steven Kandarian said in a statement.
To help mitigate rising costs, MetLife predicts it will increase premiums, fees and other revenues by 5% year-over-year to between $47.3 billion and $48.6 billion.