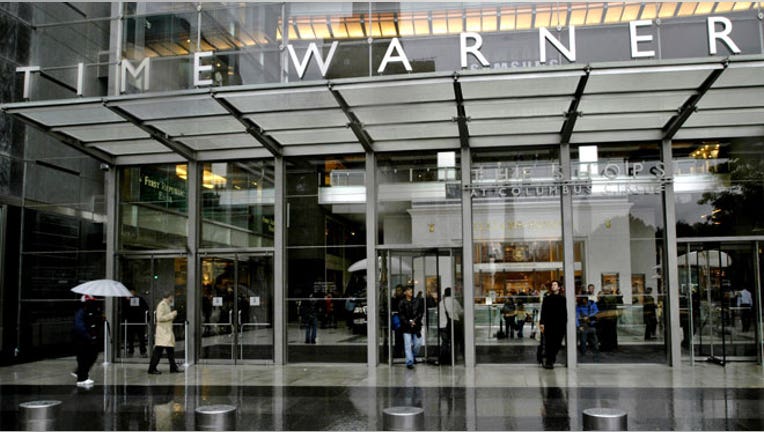 Wall Street should know a great deal more about Twenty-First Century Fox's (NASDAQ:FOXA) proposed mega-takeover of Time Warner (NYSE:TWX) after the two media giants report earnings on Wednesday.
Fox executives will reportedly layout their case for why the merger makes sense for both companies as well as their respective shareholders during Fox's earnings call after the markets close on Wednesday.
Citing people familiar with Fox's plans, Reuters said top company executives are expected to make their case for a combined company during the call with analysts and reporters, but stop short of raising Fox's bid above the $80 billion, or about $85 per share, that's already been offered.
It was unknown Tuesday whether Fox's Chairman and CEO Rupert Murdoch would participate in the call, but given his reported desire to see the merger happen it's likely he will. Fox has said a merger would generate $1 billion in cost savings and create a cable and content powerhouse that would include Fox News, HBO and a wide array of sports programming.
Murdoch is said to be particularly enamored of pay-channel HBO and its prestige content and potential for growth.
Twenty-First Century Fox is the parent company of FOXBusiness.com.
Time Warner, which will also report earnings on Wednesday, is expected to make its own case, not necessarily in opposition to a merger, but that Fox's current offer is too low.
The earnings calls will be the first time executives from both companies will speak publicly on the offer since it was first reported last month.
Time Warner rejected Fox's offer, arguing to shareholders that its standalone plans are "superior to any proposal" made by Fox. But analysts say that could change if Fox were to raise its bid to the range of $90 to $95, which many are expecting.
Wells Fargo analyst Marci Ryvicker said in a research note last week that a Fox-Time Warner merger seems likely at some point, but that obstacles will need to be overcome. Such as a sale of  Time Warner's CNN news network, which competes directly with Fox News, in a nod to anti-competitive regulations. But the question remains: who will buy CNN?
Both Fox and Time Warner are under pressure to add content and leverage stronger distribution contracts in the wake of proposed deals between competitors including Comcast Corp's (NASDAQ:CMCSA) proposed $45 billion takeover of Time Warner Cable (NYSE:TWC) and AT&T's (NYSE:T) $48.5 billion deal to purchase DirecTV (NASDAQ:DTV).
Fox and Time Warner are both in the early stages of reporting as pared down media-entertainment companies, having separated much of their less-profitable print publishing operations and splitting them off into separate companies.
New York-based Time Warner is expected to report flat profits on lower revenue Wednesday morning with gains at HBO offsetting a disappointing summer for Warner Bros. Studios and a challenging quarter for Turner Broadcasting's suite of cable networks.
Time Warner is expected to report net income of $753.25 million, or 84 cents per share, compared with $793 million, or 83 cents a share, for the same period last year. Analysts polled by Thomson Reuters expect revenue to fall 7.6% to $6.87 billion, down from $7.44 billion for the three-month period that ended June 30.
Twenty-First Century Fox easily beat expectations last quarter, posting earnings results of 47 cents per share, beating the consensus estimate 35 cents per share. The company had revenue of $8.22 billion for the quarter, compared to the consensus estimate of $7.99 billion. The company's revenue for the quarter was up 11.8% on a year-over-year basis. Analysts expect that Twenty-First Century Fox will post 38 cents per share earning this quarter and $1.53 EPS for the current fiscal year.