Merck to Axe Another 8,500 Jobs, Slash $2.5B in Annual Costs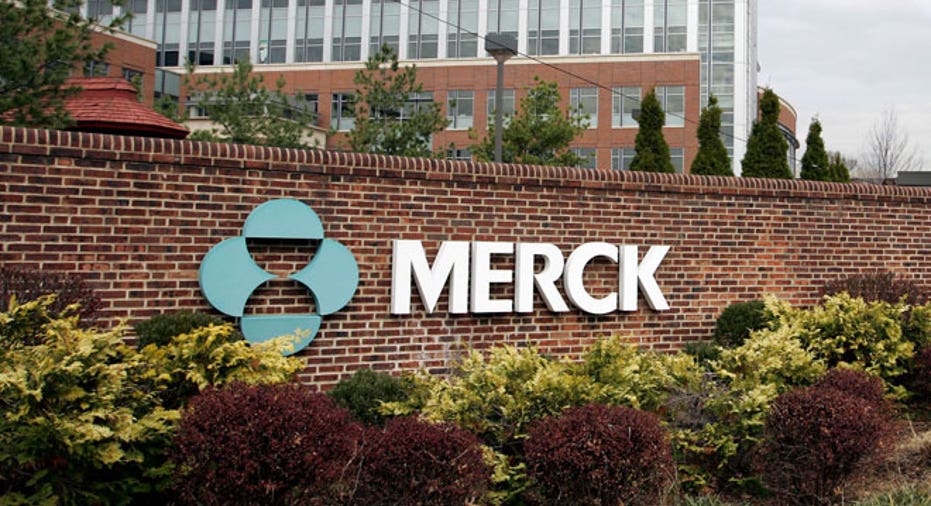 Merck (NYSE:MRK) revealed plans on Tuesday to slash 8,500 jobs and cut annual costs by $2.5 billion as the global pharmaceutical giant looks to slim down and narrow its focus.
The drug behemoth also announced it would look to reduce its global real-estate footprint, especially in New Jersey where it abandoned plans to move its headquarters to Summit.
"These actions will make Merck a more competitive company, better positioned to drive innovation and to more effectively commercialize medicines and vaccines for the people who need them," Merck CEO Kenneth Frazier said in a statement.
The company plans to cut its global workforce of 81,000 employees by 20% by the end of 2015 through the layoffs announced on Tuesday and previously announced cuts of 7,500.
The workforce reductions and other cost-saving measures are expected to generate $2.5 billion in annual net cost savings by the end of 2015. Roughly $1 billion of the savings will be realized by the end of 2014, the company said.
Merck, which has been hurt by the loss of exclusivity for allergy and asthma drug Singulair, expects to incur between $2.5 billion to $3 billion in total pre-tax costs tied to the restructuring.
"While these actions are essential to ensure that Merck can continue to fulfill its mission into the future, they are nevertheless difficult decisions because they affect our dedicated and talented colleagues. We appreciate the contributions of all our employees, and we will support them during this time of transformation," said Frazier.
Management reiterated its call for full-year non-GAAP EPS of $3.45 to $3.55, which compares favorably with the Street's view of $3.47. Due to anticipated 2013 charges of $900 million to $1.1 billion, Merck revised its GAAP EPS range to a range of $1.58 to $1.82.
Shares of Merck rallied 2.92% to $49.00 in premarket trading on the moves, setting them up to extend a 2013 rally of about 16%.
Merck also said it aims to sharpen its commercial focus by zeroing in on key areas that meet unmet medical needs and deliver value: diabetes, acute hospital care, vaccines and oncology.
From a geographic standpoint, Merck wants to increase its focus on ten prioritized markets: the U.S., Japan, France, Germany, Canada, the U.K., China, Brazil, Russia and Korea.
Meanwhile, Merck said it will no longer relocate its global headquarters to Summit "after re-evaluating its real estate needs in the state." Instead, the company plans to move to existing facilities in Kenilworth, N.J.
Merck expects to generate greater cost savings and operational synergies by closing its existing Summit campus as well as its main Whitehouse Station, N.J. facility, which had served as its headquarters since 1992. Before that, Merck was based in Rahway, N.J.