Mental Health Care Without the High Bills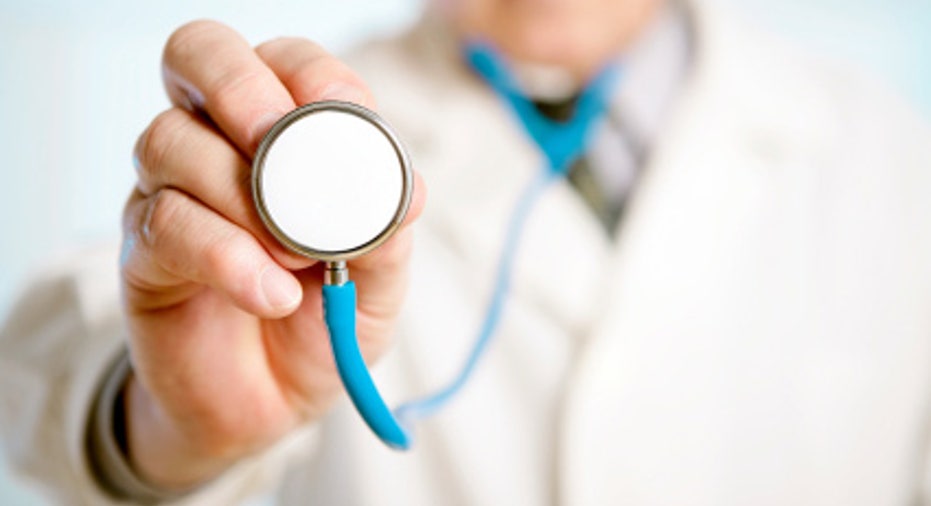 Find Affordable Health Care Treatment
One in 5 American adults -- nearly 46 million -- experienced some form of mental illness in the past year, according to a recent study from the federal Substance Abuse and Mental Health Services Administration, or SAMHSA. Slightly more than 11 million adults, or about 5% of the population, suffered a serious mental health issue that substantially interfered with or limited the way they live.
Perhaps the biggest cause for concern is that less than 40% of those who became mentally ill sought mental health care.
One reason so few people reach out for help is that it can be hard to find treatment that's affordable, says Martin Rosen, executive vice president of Health Advocate, a Plymouth Meeting, Pa., health care company that helps employers and workers navigate benefits programs.
"A decade ago, the issue was getting coverage for mental health," he says. "Today, it's cost."
Insurance plans with high deductibles are becoming increasingly common, Rosen says. He points out that those with this coverage may need to spend $2,000 or more, out of pocket, before insurance dollars kick in.
Employee Assistance Programs: Free Help
An employee assistance program, or EAP, is frequently a "side entrance" into mental health care, says Rosen.
The programs, which grew out of employer-sponsored drug and alcohol abuse hotlines, provide workers with access to a limited number of telephone or face-to-face counseling sessions with professionals ranging from licensed therapists and social workers to psychologists.
"If your company offers an EAP, it's a good place to start," says Rosen, "because sometimes you can treat the issue in those sessions. And if not, the EAP can transition you to a specialist."
But while EAPs are free for employees, they may not be widely available. According to Rosen, they're very common at larger companies but much less common at small businesses.
Bargain With a Mental Health Professional
Whether a patient has health insurance with a high deductible or no coverage at all, they may choose to negotiate an affordable rate directly with a mental health care provider.
However, not every provider is able to adjust costs, says Valerie Jencks, a licensed marriage and family therapist who founded Prairie Family Therapy in Chicago.
"Generally, the bigger provider groups don't discount to the insurance reimbursement rate because they do a volume business," says Jencks. "Smaller, independent practices are more likely to work with patients."
Instead of trying to bargain with a provider, think of the cost of mental health care in terms of the potential benefits, says Noel Goldberg, a licensed clinical psychologist in Alexandria, Va.
"Sometimes the adage 'You get what you pay for' rings true," says Goldberg. "In that context, the average mental health bill may not be that expensive. If a therapist can improve your energy, motivation and relationships, could this be monetized? If so, what is it worth?"
While there are no guarantees with treatment, it's certainly a good idea to make sure you're getting value within a certain number of sessions, especially if you're paying out of pocket, says Goldberg.
Explore Nontraditional Mental Health Care
While most people prefer to see licensed mental health professionals, there are some community-based options that provide care for little or no cost. Medicaid programs provide mental health services to the poor, but Jencks says that leaves out "a large block of people in the middle." They often seek help from local churches or schools if they can't afford to pay for therapy, she says.
Most states have laws authorizing clergy to perform counseling, says Jencks, but that doesn't mean those providers have the credentials to handle every type of patient. However, some larger churches do employ a licensed therapist for their congregants, so it's a good idea to check with churches in your area.
Colleges that offer graduate-level mental health training also are a good resource for free or discounted care.
"Those programs are supervised by licensed professionals, but the therapist is a graduate student in training," says Jencks.
Wait for (Some) Relief From New Law
Over the next few years, many Americans without health insurance will gain access to coverage thanks to the Affordable Care Act, or ACA, signed by President Barack Obama in 2010. Despite the new law, Austin, Texas, health policy lawyer Erin M. Gilmer predicts "barriers to mental health care will still exist."
By 2014, insurers won't be able to set dollar limits on the amount of coverage individuals receive. Because of mental health parity laws, Gilmer says it won't matter whether that coverage is used for mental health care or medical treatment. However, parity doesn't necessarily mean everything is covered.
Under the ACA, insurers must provide certain "essential health benefits," a term that includes mental health. But much is being left to the states to decide. "So while mental health must be covered in small group or individual plans, at what level or which conditions depends on where you live," Gilmer says.
The new health care law won't do much to limit copays and premiums either. Unchecked costs, says Gilmer, will mean a lot of coverage mandated by the ACA won't be affordable for many consumers. That could change by 2014 -- when much of the law will be in effect.