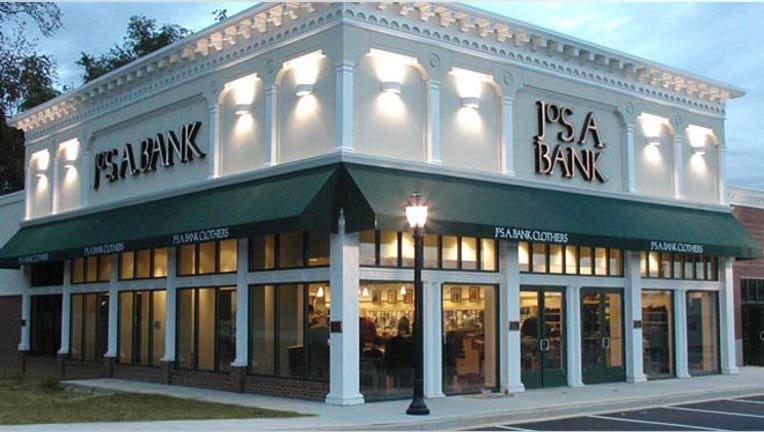 Men's Wearhouse (NYSE:MW) again raised its offer for Jos. A. Bank Clothiers (NASDAQ:JOSB), proposing a $1.78 billion takeover on Monday as long as its rival suit seller halts a deal for Eddie Bauer.
The retailers have been in a months-long acquisition battle. Jos. A. Bank kicked it off with a push to acquire Men's Wearhouse, which swiftly rejected the bid and soon made an offer of its own.
Men's Wearhouse said it could raise its latest offer of $63.50 a share to $65 if allowed to conduct limited due diligence. The Houston-based company previously offered $55 a share and $57.50.
The buyout proposal is contingent on Jos. A. Bank's willingness to end its pursuit of Eddie Bauer. Earlier this month, Jos. A. Bank agreed to buy Eddie Bauer for $825 million but reserved the right to terminate the deal if a superior transaction emerged.
Men's Wearhouse also announced it's filing a lawsuit against Jos. A. Bank and Eddie Bauer owner Golden Gate Capital in connection with their deal. The company alleges that Jos. A. Bank "breached its fiduciary duties by adopting a series of unreasonable, shareholder unfriendly and illegal defensive measures designated to thwart the Men's Wearhouse tender offer."
In a statement issued Monday afternoon, Jos. A. Bank said its board will review the offer and make a recommendation to shareholders "in due course."
Eminence Capital, a major shareholder in Jos. A. Bank and Men's Wearhouse, said last week an acquisition of Eddie Bauer is a poor strategic fit for Jos. A. Bank. The activist hedge fund has been pushing for a merger of the two retailers.
The revised buyout offer from Men's Wearhouse "clearly represents a superior alternative for Jos. A. Bank shareholders compared to remaining independent and acquiring Eddie Bauer," Eminence CEO Ricky Sandler said.
"If the Board of Jos. A. Bank properly fulfills its fiduciary duty, we expect it will come to the conclusion that it should accept this offer to merge with Men's Wearhouse" and approve the company's request for due diligence to solidify the $65-a-share offer, Sandler added.
Shares of Men's Wearhouse jumped 8.2% to $48.80 in pre-market trading. Jos. A. Bank was up 8.5% at $59.73.