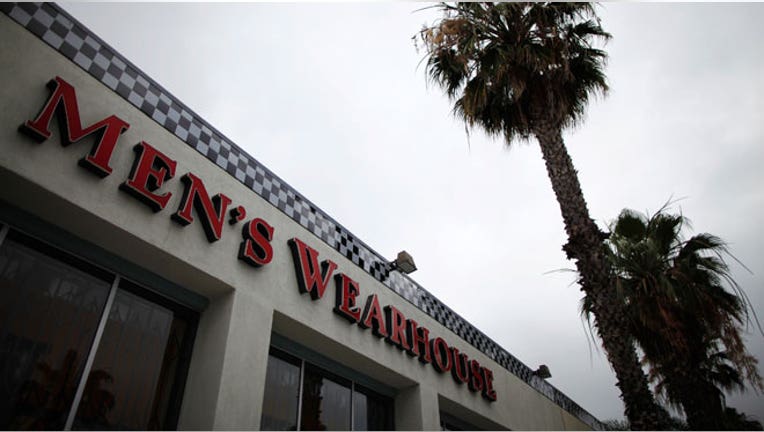 Men's Wearhouse (NYSE:MW) sent a letter to Jos. A. Bank's (NASDAQ:JOSB) board on Thursday, offering to consider a higher bid for the rival suit seller if given the opportunity to conduct limited due diligence.
Jos. A. Bank urged shareholders to reject a $1.6 billion tender offer earlier this month. That takeover proposal was the second bid by Men's Wearhouse, which said in its letter that the company is "fully committed to a transaction."
Men's Wearhouse's letter mirrors a previous proposal from Jos. A. Bank, which made a similar overture when its $2.3 billion offer in October was turned down.
In the letter, Men's Wearhouse suggested that Jos. A. Bank CEO Robert Wildrick has a conflict of interest because of his company's own attempt to make an acquisition. The directors noted that Wildrick would not lead a combined company under the proposed transaction.
"Now, when Men's Wearhouse is proposing to acquire JOSB, and Mr. Wildrick will not be CEO of the combined business, JOSB, rather than engaging in discussions that might lead to that 'ideal' combination, is pursuing an alternative transaction, including a material acquisition," Men's Wearhouse's directors wrote.
The Houston-based company also said Jos. A. Bank should form a special committed to evaluate its $57.50-a-share offer.
Men's Wearhouse added that the possibility of antitrust pushback shouldn't prevent the two retailers from agreeing on a transaction. The company said it received a second request from the Federal Trade Commission and is working to obtain approval as soon as possible.
A representative of Jos. A. Bank declined to comment on the letter.
Shares of Men's Wearhouse closed Wednesday at $46.10 and were inactive in pre-market trading. Jos. A. Bank climbed 2.1% to $54.86 early Thursday.