Men Get Their First New York Fashion Week Ever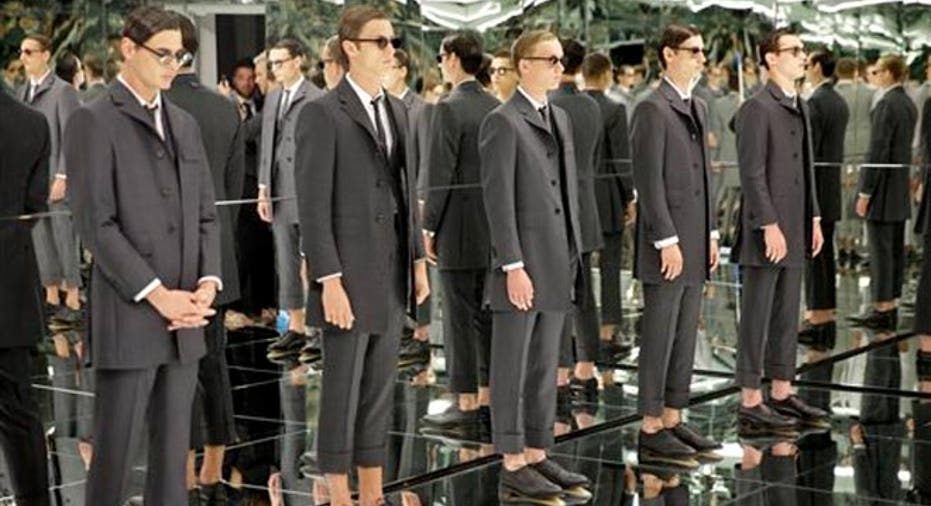 After years of supermodels dominating the runways twice a year in New York during Mercedes-Benz fashion week, men's designers got their turn on the catwalk during the inaugural men's fashion week. The Council of Fashion Designers of America (CFDA) hosted the event which was sponsored by Amazon Fashion.
London, Paris and Milan have hosted their own men's fashion weeks, in addition to women's, for many years, but the U.S. has lagged behind in honoring men's designers. Previously, men's fashion shows tagged onto the women's and accounted for approximately 20% to 35% of the shows. But after successful lobbying over the last two years from men's designers, retail buyers and fashion editors, men's fashion week was born.
"Men's fashion is a smaller bit of the overall fashion business, but in recent years it's grown and has become a bigger part of the business" said Steven Kolb, chief executive officer of the CFDA. Men's fashion week included an opening photography exhibit hosted by Amazon (NASDAQ:AMZN) and the CFDA as well as three packed days of fashion shows from over 40 designers ranging from emerging to iconic like Ralph Lauren (NYSE:RL). Unlike women's fashion week, which is hosted at Lincoln Center, men's fashion week was hosted at a smaller, downtown location.
While women's fashion weeks occur in February and September, the men opted for the summer to accommodate their buying period.
Arnold Brant Silverstone, the chief creative officer and president of Hickey Freeman, said that the timing is right because men are becoming more interested in fashion and caring about what they wear and how they look. He credits the growing interest to social media, allowing men to easily research what kinds of outfits they should wear and the ability to connect with fashion influencers.
"It's nice that men's fashion week will get its own focus and not be overshadowed in any way." said Brant Silverstone. While he doesn't think that men's fashion week could ever be as big as women's given that there are more players in the women's market, he believes that it can and will be very successful.
Hickey Freeman, in particular, was eager to show at men's fashion week as the brand is New York born and bred and supports New York and made in America fashion.
When planning men's fashion week, Kolb said that the beauty of the inaugural men's event was that they could start with a clean slate and create something different. Over the years, designers' shows at women's fashion week have grown into highly elaborate presentations featuring everything from trees on the runway to presenting a show on a 4D water projection screen in Central Park. Kolb says though that the focus of men's fashion week is to keep it about the market and less about the hype. "It's about the business of American menswear" Kolb said.
Hickey especially is using New York men's fashion week as a business and branding platform to introduce collections for newer generations while still catering to the brand's existing clientele. Kolb stressed that finding the right partners was key to making the week a success and that Amazon has been a team player from the start.
For Amazon, sponsoring fashion week after previously sponsoring the Metropolitan Museum of Art's Costume Institute Gala shows that the brand is committed to bolstering its fashion division, despite critics who say that the company cannot relate to luxury fashion.
But the CFDA and the designers showing at this year's men's fashion week are unfazed. Brant Silverstone noted that having a corporate giant like Amazon as a sponsor helps bring additional visibility and strengthens marketing for the event.
"Not one designer has had a problem with Amazon" said Kolb.