Men are going crazy buying luxury sneakers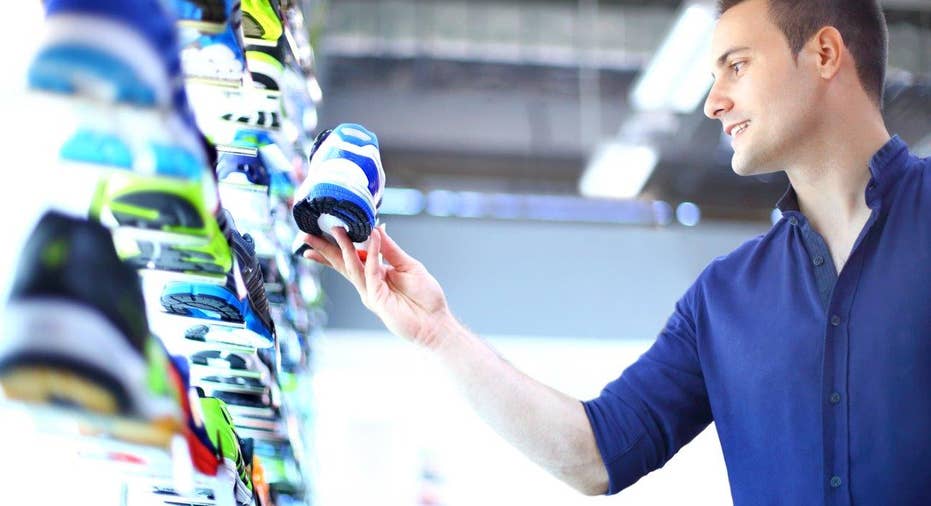 The market for sneakers—particularly high-end ones---is booming with men throwing down hundreds of dollars a pair.
According to Neiman Marcus' CEO Karen Katz, sneakers now account for more than 50% of their men's shoe business—far surpassing leather loafers and wingtips—with the average sneaker sale retailing at $360 a pop.
"Sneakers have become a significant category for us and a very tangible reminder that what our customers want and wear is changing," Katz said during an earnings call earlier this month.
The retailer said they have sold over 54,000 pairs of sneakers for both men and women this spring alone and the category continues to grow "in importance" as they look for ways to ramp up consumer's desires for more luxury activewear.
Seth Harris Pritikin, 39, from Hanover, Mass., says he definitely spends more on shoes—especially sneakers—than his wife.
"I'm not sure I can calculate that total [amount], but that fact that it could be more than $10,000 makes me a bit woozy," Pritikin told FOX Business.
And according to market research—the shoe craze is expected to grow. Transparency Market Research said it expects the global footwear market to reach $220.2 billion by 2020.
The NPD Group, another market research firm, said that in 2015 alone, the athletic footwear industry in the U.S. grew by 8% generating $17.2 billion in sales, with unit sales growing by 3% and the average selling price growing by 5%, to $61.15 billion.
Sneaker collector Sean Setiawan, 36, from Canada said while the sneaker trend is growing in luxury brands like Gucci, Louis Vuitton, and Balenciaga, he's been brand loyal to Nike over the last 17 years.
"I used to equate collecting sneakers to collecting baseball cards and comic books growing up," Setiawan told FOX Business. "Don't tell my financial advisor but I spend anywhere from $250 to $1,000 a month on buying sneakers."