Memorial Day Deals, SUVs Power May Auto Sales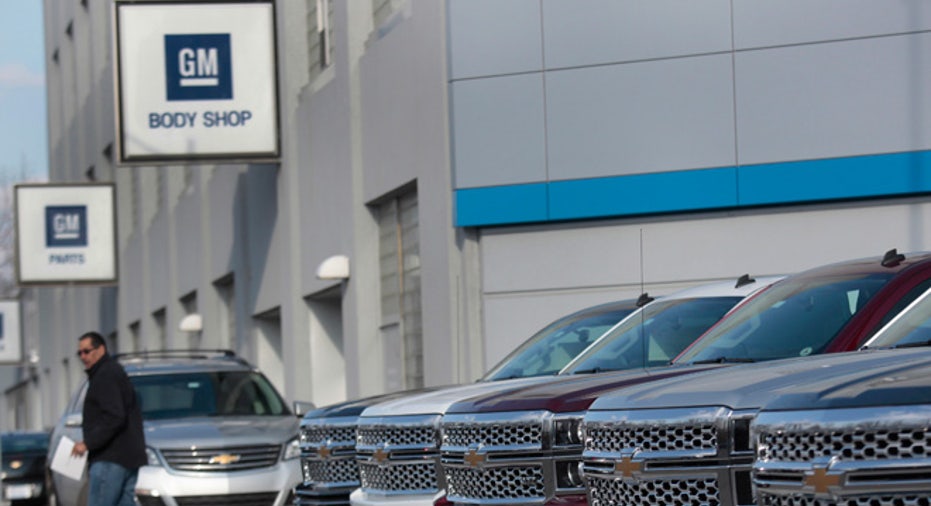 Memorial Day deals and sport-utility vehicles powered U.S. automakers in May, even as a shorter sales month dampened results.
Consumers have shown a big appetite for new vehicles, especially SUVs and pickup trucks, during a period of low interest rates and pent-up demand. Manufacturers also have benefited from a recovering construction industry and other activity that supports fleet sales.
The auto industry is on pace to deliver close to 17 million vehicles in 2015. Sales haven't reached that mark since 2001.
In May, automakers had to overcome the loss of one selling day compared to the year-ago month. Kelley Blue Book and Edmunds.com both projected a 1% decline in total U.S. light-vehicle sales.
An early Memorial Day weekend helped automakers make up the difference and post better-than-expected sales. Holiday promotions, many of which lasted through the end of May, supported a 7% increase in Memorial Day volume versus last year, according to TrueCar (NASDAQ:TRUE).
Industry sales hit a seasonally adjusted annual rate of 17.79 million vehicles last month, the strongest pace in nearly 10 years.
General Motors (NYSE:GM) said Tuesday its May sales grew 3% to 293,097 vehicles, marking the company's best month since August 2008. Kelley Blue Book was looking for a 1% decline.
Pickup trucks and crossovers lifted sales, GM noted. Chevrolet's Silverado sales jumped 10.6% to 51,602 units, and the GMC Sierra climbed 3.6% to 18,977. GM noted that its Chevrolet Colorado, a new mid-size truck, has been the industry's fastest-selling pickup for the last four months.
Cadillac was the lone GM brand to report lower sales. The luxury brand sold 1.9% fewer vehicles. Buick was up 0.5%, Chevrolet rose 1.4% and GMC sales climbed 12.5%.
Ford Motor Co.'s (NYSE:F) sales dipped 1% year-over-year, taking a hit from limited supply of the new F-150 pickup truck.
Kelley Blue Book estimated a 1.7% decline in Ford's May sales.
Ford, which sold 250,813 vehicles in May, said a second truck plant is ramping up production this quarter. F-150 inventory is expected to grow as the Kansas City factory comes fully on-line.
Ford is also dealing with a shortage of frames for its best-selling F-150, according to industry publication Automotive News.
F-series sales fell 9.7% to 61,870 units, and total Ford truck sales were down 5.1%. Car sales, including the namesake Ford brand and Lincoln, rose 1%. Utilities climbed 0.5%.
A 3.7% increase in Lincoln's total sales partially offset Ford's 1.5% decline.
Signaling continued demand for SUVs and trucks, Ford said it will cut back its summer shutdown for a third straight year. The Dearborn, Mich.-based company plans to close six assembly plants and some supporting factories for just one week, not two.
Automakers traditionally shut down factories for retooling during the summer before producing the next year's models.
Ford cited strong demand for F-150 trucks and SUVs including the Escape, Explorer and Edge. By keeping its plants operational for an extra week, Ford expects to make another 40,000 vehicles this summer.
Fiat Chrysler Automobiles (NYSE:FCAU) recorded 4% sales growth on another strong month for Jeep. Kelley Blue Book was looking for a smaller gain of 2.9%.
FCA sold 202,227 vehicles in May. Truck sales fell 2%, and car sales surged 27% thanks mostly to the new Chrysler 200.
Jeep set a monthly record for the brand. Sales were up 13% amid double-digit growth for the Wrangler, Patriot and Cherokee SUVs. Ram Truck posted a 12% increase, Dodge dropped 22% and Chrysler sales jumped 32%.
As for import brands, Toyota's (NYSE:TM) May sales ticked 0.3% lower to 242,579 units.
Lexus led the way with 10.2% growth. The luxury brand got a 23% boost from utilities. Toyota's namesake brand posted a 1.6% drop in deliveries.
Honda (NYSE:HMC) reported a 1.3% improvement in monthly sales, bucking calls for weaker results. Nissan sales narrowed 0.8%. Hyundai and Kia combined to deliver 126,043 vehicles, down 3.8% as Hyundai saw a 10% sales drop.
Volkswagen's U. S. deliveries, including Audi, were up 9%. The struggling Volkswagen brand grew 8%, while Audi booked an 11% gain.