Memo: Geithner Recommended Libor Changes in 2008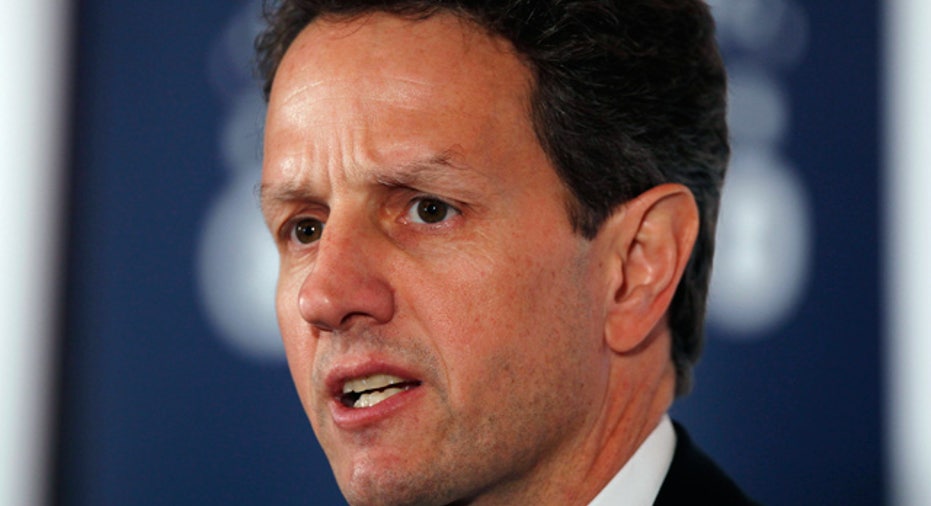 Years before the Libor scandal ripped through the financial industry, Timothy Geithner sent a memo to the Bank of England calling for a slew of changes to make it harder for banks to rig this benchmark borrowing rate.
According to a June 2008 memo obtained by FOX Business, Geithner, who was then president of the New York Federal Reserve, listed six changes aimed at making it more difficult for banks to distort Libor.
The disclosure comes as lawmakers step up the heat on bankers and regulators in the wake of Barclays (NYSE:BCS) reaching a $452 million settlement for allegedly intentionally manipulating its Libor rates. More than a dozen banks are being probed for their handling of Libor.
(See the materials from the New York Fed and Barclays here.)
It's not clear if the memo will be enough to demonstrate Geithner and other U.S. regulators did enough to prevent the deliberate under reporting of Libor rates.
The Bank of England issued a statement on Friday following the reports on the correspondence between it and the Fed.
"Concerns about difficulties in setting Libor in the stressed market conditions of late 2007 and 2008 were widely expressed, including in the media, although no evidence of deliberate wrongdoing had been cited," the BoE said.
The statement went on to say that the issue was discussed at a meeting between central bank officials in May 2008. Recommendations from that meeting along with the note from the New York Fed were passed on to the British Bankers Association the following month.
"Both the Bank and the Federal Reserve were assured by the BBA that it would take on board the recommendations, either through actions or through questions on which it would consult," the BoE said.
(See the materials from the BoE here.)
Libor rates are set overnight using information supplied by the world's largest financial institutions. The rates are used to benchmark the cost of credit for everything from mortgages to derivatives.
In the 2008 memo, Geithner, who is now the Treasury secretary, suggested randomly selecting a subset of 16 reporting banks and calculating an average after removing the highest and lowest values. He said this could "eliminate [the] incentive to misreport."
"We would welcome a chance to discuss these (suggestions) and would be grateful if you would give us some sense of what changes are possible," Geithner wrote.
The memos were first disclosed by the Washington Post.
A group of Senate Democrats on Thursday called on the Department of Justice to step up a probe into banks allegedly manipulating Libor rates.
Adam Samson contributed reporting.