Melinda Gates embraces public role, calls out Trump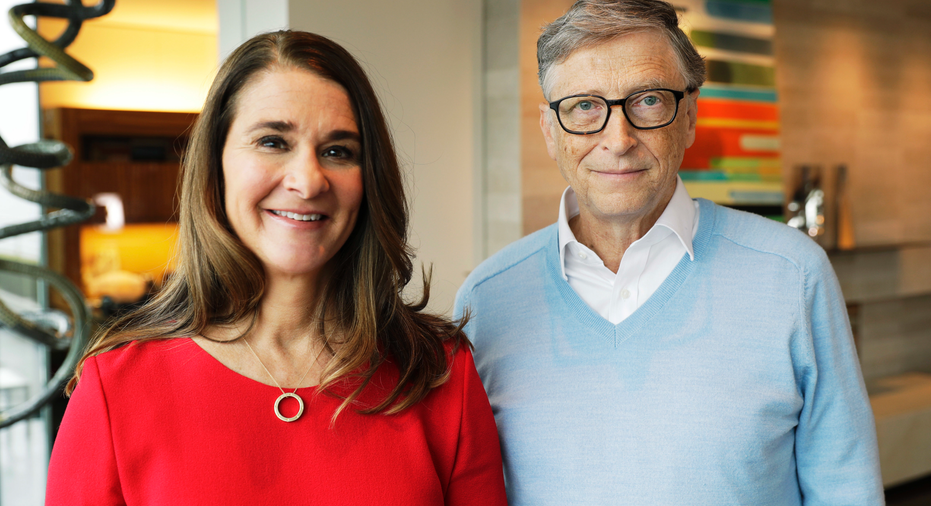 Bill and Melinda Gates say they're concerned about some of President Donald Trump's policies and statements. Here are excerpts from their recent interview with The Associated Press:
GIVING PLEDGE
Bill Gates says he's met with Trump twice since he took office. The Microsoft co-founder hasn't asked Trump to sign "The Giving Pledge," a movement Gates founded that asks billionaires to commit to donating most of their wealth to charity.
"We've never had a direct conversation about that," Gates said. "It's always a voluntary thing, and as I do dinners, I meet with a lot of people but never discussed it with him."
WOMEN, MINORITIES
Melinda Gates, who left her job at Microsoft to raise their three children before turning to the foundation full-time, has lately embraced her role as a public figure more boldly. She called out Trump's behavior, including what she described as his habit of using Twitter to attack women and minority groups.
"Those kinds of comments just don't belong in the public discourse," Melinda Gates said.
TAX OVERHAUL
Bill Gates is among the billionaires who have advocated for more taxes on the wealthy. He says Trump's tax overhaul mostly benefits corporations.
"We've in a broad sense said taxes should be more progressive, and this was not a move toward being more progressive."
FEMINISM
Melinda Gates says some of Trump's comments about women have troubled her, but his rejection of the "feminist" label has not.
"Some men have trouble — and some women, quite frankly — have trouble embracing that term and what it means, so that honestly doesn't bother me. It's more the specific comments he's made over and over again about specific people or minorities or women that just do not reflect the values I see across the United States."