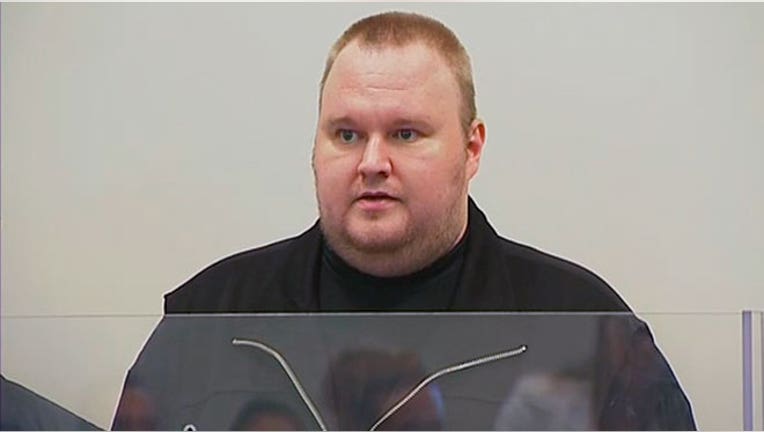 A New Zealand court denied Kim Dotcom, founder of Megaupload and Megavideo, his appeal for bail on Friday, meaning he must stay in jail until Feb. 22, when he is due in court of a U.S. extradition request. Megaupload and Megavideo were raided on Jan. 20 by the United States government. Dotcom, whose real name is Kim Schwartz, along with three others, are being charged with racketeering, copyright infringement and money laundering.
The Megaupload and Megavideo founder was initially denied bail last week, but appealed that decision, saying that he is not a flight risk. Dotcom told New Zealand authorities he would not flee, according to USA Today, and said that he wants to fight to get his money, which was seized in the raid, back. Megaupload and Megavideo users are at risk of having their files deleted off of the sites servers if Carpathia Hosting and Cogent Communiations,who Megaupload and Megavideo pay for server use, are not paid. Dotcom said he cannot pay because his assets were siezed. He also complained of being harassed in jail, receiving unwanted letters and phone calls from a man posing as a prosecutor.
Megaupload and Megavideo were major file-sharing sites that had 150 million registered users. According to the federal officials, the defendants pocketed millions of dollars in loot and cost the film industry more than $600 million in damages. Bloomberg reported that the Internet pirate has more than $21 million in 23 separate bank accounts in Hong Kong. The FBI believes Dotcom had earned $42 million in the 2010 calendar year alone. Dotcom and the others facing charges are facing up to 50 years in prison.