Megaupload Founder to Hollywood: 'I'm Not Your Enemy'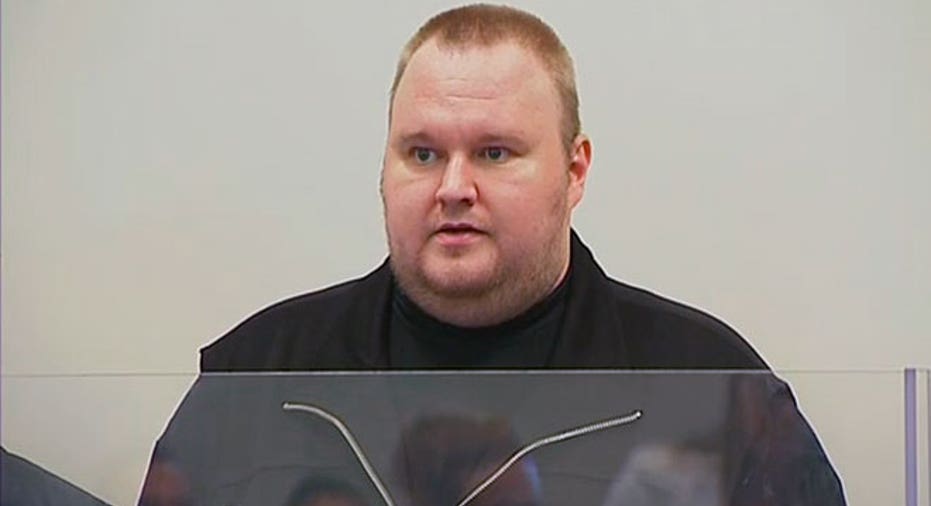 Kim Dotcom, the founder of the Megaupload online file-sharing site embroiled in U.S. piracy and fraud investigations, on Thursday accused Hollywood of being frightened of the internet and lobbying the U.S. government to vilify him.
In an open letter published in The Hollywood Reporter, Dotcom, a German national who wants to avoid extradition to the United States from New Zealand, argued he was looking for ways to improve online storage and privacy, while adding that he was not the enemy of the film industry.
"The Internet frightens you," he wrote in an open letter addressed to Hollywood published in the U.S. trade paper.
He added: "I am at the forefront of creating the cool stuff that will allow creative works to thrive in an Internet age. I have the solutions to your problems. I am not your enemy."
The letter was Dotcom's latest message to the U.S. film industry, which he accuses of pressuring the White House into launching the Federal Bureau of Investigation's (FBI) highest-profile investigation into online piracy, for which he says he has been made a scapegoat.
The FBI alleges that Dotcom, a German national who lives in New Zealand, led a group that has netted $175 million since 2005 by copying and distributing music, movies and other copyrighted content without authorisation.
Lawyers for the flamboyant entrepreneur say the company simply offered online storage.
Acting on a request from the FBI, New Zealand armed police, backed by helicopters, swept into Dotcom's rented estate outside Auckland in January, confiscating computers and hard drives, art works, and luxury cars.
Dotcom and the three others were arrested, and Dotcom was kept in custody for a month before being granted bail. The New Zealand courts have since eased some restrictions on his movements, and he now has limited access to his multi-million dollar fortune.
Last month, a New Zealand court ruled that the warrants used in the search were illegal, and that the FBI's copying of evidence and sending it to the United States was also unlawful.
Tweeting earlier this month, Dotcom said he was willing to go to the United States to clear his name, provided Washington unfreezes his assets so he can pay his legal costs.
A New Zealand court is due to hear an application from the U.S. authorities to extradite Dotcom on internet piracy, money laundering, and breach of copyright charges in March, although the judge scheduled to hear the case has stepped down. (Reporting by Naomi Tajitsu; Editing by Daniel Magnowski)