Mega Car Insurance Claim Heads to Court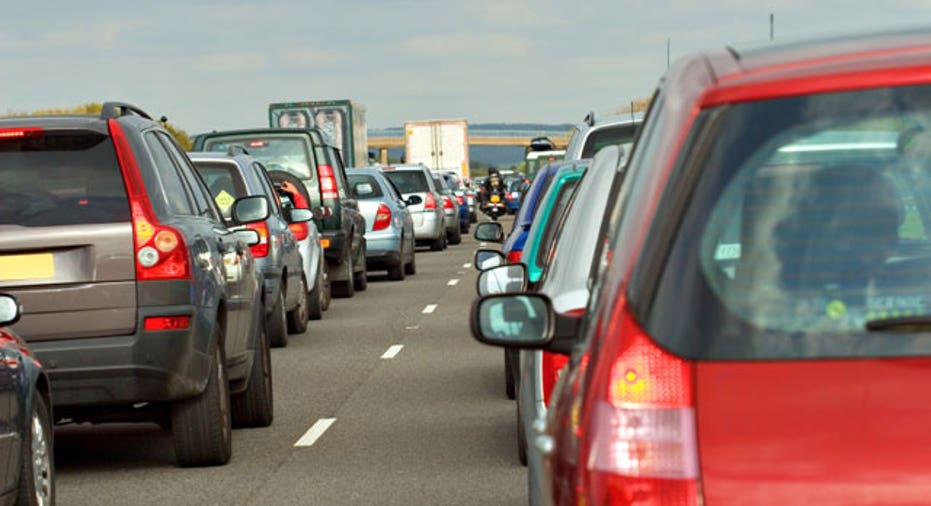 A Texas jury will get its hands on one of the sexiest car insurance claims ever filed.
Philadelphia Indemnity Insurance Co. has accused a Texas man of borrowing $1 million to buy a $1 million Bugatti Veyron supercar, insuring it for twice that much, then driving it into a swamp and filing a claim. Last week, a U.S. District Court judge rejected a request for a summary judgment that would have decided the case without a trial. The judge cited "quizzical factual circumstances" that only a jury can decide.
Owner Andy House's November 2009 excursion into murky waters near Galveston, Texas, was certainly well-documented: Photos of the submerged exotic sprouted around the Web, as did this video on YouTube of the event itself, taken by another driver documenting his sighting of such a rare vehicle. (Only 300 Veyrons were built.)
In its initial filing, the insurance company cites the video as proof that the circumstances of the incident weren't as House claimed -- that he had swerved to avoid a pelican:
"No obvious motions to correct the course of the vehicle could be seen and it does not appear that Mr. House ever used the brakes to stop the vehicle before entering the water. Additionally, the video does not appear to confirm that a pelican was in Mr. House's immediate field of vision. "
The company said it found no skid marks at the scene, and that House left the 1,001-horsepower engine running, ingesting water and ruining it.
The YouTube video has racked up 2.5 million views.
Millions at stake in car insurance claim
Obviously, owners of high-dollar supercars aren't insured the same way as drivers of Honda Accords. Under a traditional car insurance policy, no insurance company will pay you more than the fair market value of your car.
But for some cars, factors such as modifications, rarity or historical significance make fair market value hard to pin down. The solution is usually an agreed-value policy, where the owner and insurance company agree ahead of time to a payoff if the car is ever damaged. If you say your 1994 Chevy Lumina is worth $100,000, the company will agree with you -- and charge you accordingly. (See "Insuring your keepsake car.")
House, the insurance company says, stated the value of his 2006 Veyron as $2.2 million and was issued a policy based on that amount. The car insurance company alleges that House obtained an interest-free loan of $1.05 million for the car from another Texan, Lloyd Gillespie, and named Gillespie as a loss payee on the policy.
Gillespie is also a defendant in the case.
Collector-car policies typically come with some conditions. Low mileage was one of the terms Philadelphia Indemnity placed on House's policy, which limited the car's use to display, parades and exhibitions. The complaint alleges that House had driven the 2006 Bugatti more than 1,200 miles in one month of ownership, including visits on the day of the accident to a Taco Cabana for breakfast and a Wingstop for lunch. Philadelphia Indemnity contends that such excessive driving violated the terms of the policy.
The original article can be found at CarInsurance.com:$2.2 million car insurance claim is going to court