Meet Tom Brady's First Line of Defense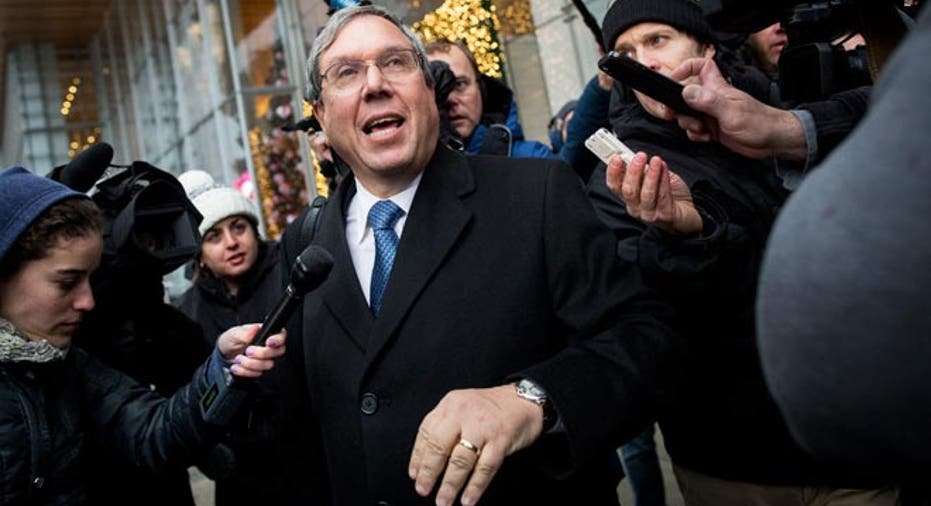 Tom Brady is fighting his "Deflategate" suspension, and he has one of the NFL's fiercest rivals on his side.
Jeffrey Kessler, the go-to lawyer for players in hot water, will attempt to get the New England Patriots quarterback back on the field. Kessler has built a reputation as a thorn in the NFL's side—and a major headache for Commissioner Roger Goodell.
The New York attorney, a partner at Winston & Strawn, was the man behind successful appeals of recent high-profile suspensions. Ray Rice saw his indefinite suspension reduced to two games, and Adrian Peterson's suspension was completely scrapped.
In perhaps his biggest NFL fight, Kessler helped usher in free agency through a 1992 antitrust case, McNeil v. the NFL.
Kessler's football highlights also include vacating suspensions for four New Orleans Saints players in "Bountygate," leading an antitrust lawsuit that ended the 2011 lockout and representing current Patriots head coach Bill Belichick when he was looking to get out of his contract with the New York Jets.
Kessler is well-known outside the NFL, too. He has represented players' unions in professional baseball, football, basketball and hockey. Last fall, he led an antitrust lawsuit filed by three college athletes, challenging the NCAA over player compensation.
On the corporate front, Kessler has counted Panasonic, JVC and Westinghouse Broadcasting among his clients.
The fight over Brady's suspension is heating up in the first day.
Brady on Thursday night formally appealed a four-game suspension for his alleged role in dodging NFL rules to deflate footballs. NFL Commissioner Roger Goodell denied the NFL Players Association's request for an independent arbitrator, choosing to hear the case himself.
In the Rice and Peterson cases, which the NFL lost, Goodell agreed to let a third party handle their appeals.
Although Goodell gives the final go-ahead on player discipline, Executive Vice President of Football Operations Troy Vincent—a former NFL cornerback—drafted Brady's suspension and penalties for the Patriots.
The decision followed an investigation led by attorney Ted Wells. His report determined it was "more probable than not that Brady was at least generally aware" of what transpired before the AFC Championship.
The Wells report said two Patriots employees, who were also suspended, conspired to secretly let air out of game balls. The Indianapolis Colts, who faced the Patriots in the AFC title game, told officials during the game that New England was using underinflated footballs.
The Patriots published a lengthy rebuttal Thursday, accusing Wells and the league office of mishandling the investigation. The team also suggested that text messages sent between the two equipment staffers were taken out of context.
Brady's appeal must be heard within 10 days.