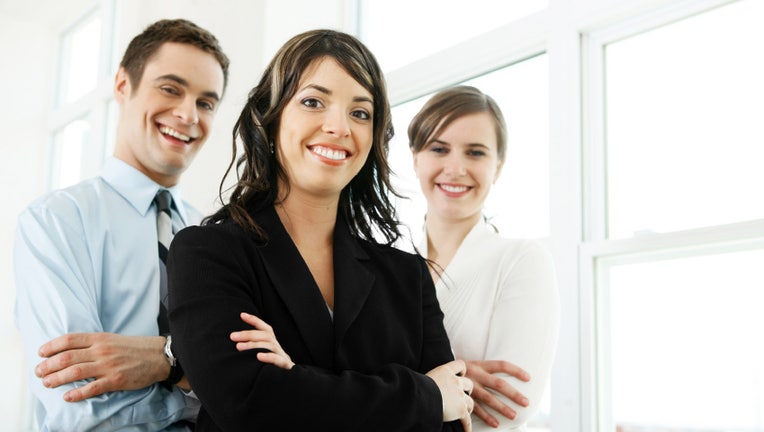 Young students and grads faced with dismal job prospects are turning to entrepreneurship. Find out how they're changing business education and policy.
Starting a business is a challenge for anyone.
But starting one when you're a 19-year-old college student? That's even harder. Yet that's exactly what Ted Gonder did. Gonder, now 21 and a senior majoring in geography at the University of Chicago, is the co-founder and executive director of Moneythink, a nonprofit that trains college students to teach financial literacy and entrepreneurship in local urban high schools.
Gonder claims he wasn't "born into entrepreneurship," but had his "aha" moment in 10th grade when he realized he was capable of leading. He started Moneythink because he was motivated by the powerful combination of boredom and ambition. Gonder discovered "the entrepreneurial bug" in high school when he ran a California-wide climate-change campaign. Later on, he was bored when he found himself "not doing anything entrepreneurial in college."
He sees "massive scale potential — an opportunity to change the world and disrupt the system" given his "extremely simple" model and "the best possible timing" (that is, teaching the benefits of financial literacy in a down economy).
Learning entrepreneurship 'on the job'
Some might think it odd that Gonder didn't go to college to study entrepreneurship. But it seems that as more millennials are drawn to entrepreneurship, fewer want to study it. That's the view of Kairos Society CEO Dylan Reid and President Victoria Schramm. Kairos is a "global network of top student leaders using entrepreneurship and innovation to solve the world's greatest challenges."
While both Reid (studying architecture at Cornell University) and Schramm (an art history major at Georgetown University) have entrepreneurial ambitions, neither is studying the subject in college. Reid believes business schools may actually hamper creativity. "Entrepreneurship at universities," he asserts, "has been co-opted by the business schools." He says they're too much about business plan competitions, which "don't lead to new business creation."
Schramm, whose father heads the Kauffman Foundation, agrees. As a teaching assistant for a business class, she's noticed the students are too geared toward the competitions and aren't creating "world-changing entrepreneurial plans."
Are these millennials more ambitious and naturally entrepreneurial than previous generations? Antonio Neves, founder of THINQACTION, which offers coaching and professional development workshops for Gen Yers, says "stability seems to be less of a concern" for them. They're "living for the present moment and willing to take risks [prior generations weren't]. When you can choose between now or building for retirement, 'now' is very sexy."
Can we expect a startup surge? Though Reid and Schramm are concerned that some may be lured by big-money offers from corporate giants, they believe "now is the time to start a company. It's a viable alternative to a [corporate] career plan."
Neves agrees, saying, "College students see that the American dream previous generations worked so hard to accomplish hasn't worked according to plan for many. [They] want more than a job. They crave a livelihood they believe in, one that provides the opportunity for training and growth and work that helps others through social good."
And Gonder makes it unanimous. He plans to run Moneythink after graduation. "I think our generation is infatuated with entrepreneurship as a specific concept more than generations past, and combined with the recession that will lead to [more startups from] Gen Y and soon Gen Z."
Reducing startup barriers for young entrepreneurs
These young entrepreneurs won't be doing it alone. Aaron Smith, 29, is the co-founder and executive director of Young Invincibles, a nonprofit he started two years ago while a student at Georgetown Law. Smith is focused on "expanding opportunities for young adults" (ages 18 to 34) interested in entrepreneurship.
Smith has teamed up with the Young Entrepreneur Council to support a Youth Entrepreneurship Act, which would reduce barriers for young people interested in starting up, whether it's "the next tech company or a local construction company."
Young Invincibles is mobilizing a coalition of youth and entrepreneurship groups to support the legislative push. In early August, Congressman Cedric Richmond, D-Louisiana, introduced HR 2809, the Microenterprise and Youth Entrepreneurship Development Act of 2011. Smith says, "The bill is a good step forward in fostering youth entrepreneurship and contains many, though not all, of the policy priorities we would want in a full Youth Entrepreneurship Act."
HR 2809 calls for:
- Adding a microenterprise coordinator at the Small Business Administration to expand access to microloan funds
- Creating an Office of Youth Entrepreneurship
- Establishing a technical assistance grant program for entrepreneurs under the age of 25
- Requiring, within six months, a recommendation for legislation on student loan forgiveness and deferral for those who start a business
Despite the challenging economy, no one I talked to is afraid to take on the entrepreneurial challenge. As Gonder says, "There will be no better time in my life to do something like this. I want to fall forward as much as I can, as early as I can. Mustering the courage is not an option, it's a must. But my biggest priority is team-building — you can't change the world alone."