Meet the Legal Eagle Chasing Chipotle's E. Coli Outbreak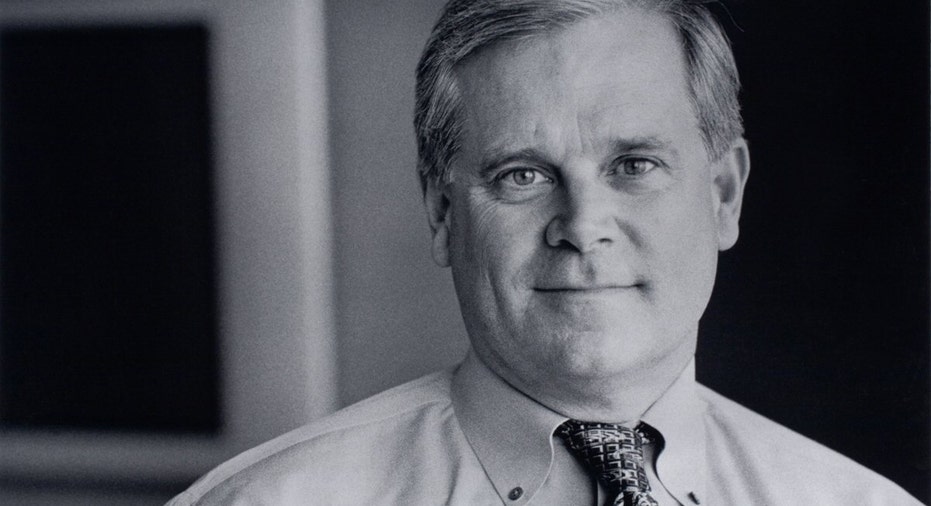 He's been litigating foodborne illnesses since 1993, and is the man everyone's calling regarding the Chipotle E. coli outbreak.
"I've gotten at least 50 phone calls from people who ate at Chipotle and got sick," said Bill Marler, Managing Partner of Marler Clark, The Food Safety Law Firm.
He says a lot of people don't understand the science behind incubation periods so they jump to the conclusion that "I ate Chipotle, so I must be sick."
Marler says it's typical for people to panic in an outbreak but reminds consumers that this outbreak is relatively small.
According to the Centers for Disease Control and Prevention (CDC), 52 people from nine states have been sickened, 20 have been hospitalized, but there are currently no deaths.
"I certainly don't discount what these people are going through. Actually, one of my clients who ate at Chipotle, an 8-year old girl is back in a children's hospital because she's having an issues again," he says.
The issue with Chipotle he says is simple—they needed to pay closer attention to their food supply chain.
"Chipotle probably thought this wasn't going to happen to them. I'm Non-GMO, I'm organic, and I'm good with animals. They have all these positives. Well, it did and now they've responded and they're looking at their system from farm to restaurant," he adds.
The problem though is that they should've been doing this from the start.
"All those positives come with risks. And those risks have to be mitigated and the way you do that is by all the things that they're doing presently but weren't doing to that level before."
Earlier this month, Chipotle (NYSE:CMG) announced plans to take aggressive actions in implementing industry-leading food safety and food handling practices in all of its restaurants and throughout its supply chain. The burrito chain says it now wants to be at the forefront of food safety protocols in the restaurant industry.
"While Chipotle's food safety practices were already well within industry norms, I was asked to design a more robust food safety program to ensure the highest level of safety and the best quality of all meals served at Chipotle," said Mansour Samadpour, Ph.D., CEO of IEH Laboratories and Consulting Group. "I am happy to report that our proposed program was adopted in its entirety, without any modification. While it is never possible to completely eliminate all risk, this program eliminates or mitigates risk to a level near zero, and will establish Chipotle as the industry leader in this area."
Marler, who has filed lawsuits over the last 20 years against the likes of Chili's, Chi-Chi's, Cargill, ConAgra (NYSE:CAG), Dole, KFC, McDonald's (NYSE:MCD), Taco Bell, and Wendy's (NYSE:WEN), just to name a few, says other restaurants and grocery stores need to start doing the same thing.
"What we are seeing is not necessarily this rampant E. coli outbreak and that our food supply is falling apart. What we are seeing is that these bugs are coming up with different ways of sickening us. And, it's because restaurants and grocery stores are not paying attention to detail."
Chipotle has now become the poster child for other restaurants.
"I know it's hard to sell a problem that you don't know is coming, but the sad thing is that Chipotle and their stock drop has created a great example," adds Marler.
Shares of Chipotle took another beating Tuesday following reports 80 Boston College students had fallen ill after eating at the Mexican chain. In a statement, Chipotle said it had temporarily closed its store at Cleveland Circle in Boston while the investigation into the cause of the outbreak continued.
"We do not have any evidence to suggest that this incident is related to the previous E. coli incident, and there are no confirmed cases of E. coli connected to Chipotle in Massachusetts," the company said.
Marler adds that it isn't all in the hands of the restaurants and grocery stores chains either, and that consumers need to be more responsible and vigilant too.
"Everyone has to pay attention to cross contamination in their homes and frankly, consumers need to hold restaurants accountable for poisoning and sickening them. I think that is what helps change behavior. And move the system forward."