Meet the Chieftain Dark Horse, the Ninth Bike in Indian's Stable
Indian Motorcycle is adding more muscle as it takes on industry leader Harley-Davidson (NYSE:HOG). The Chieftain Dark Horse is the ninth bike in Indian's stable, and the Polaris Industries (NYSE:PII) brand expects the blacked-out model to help accelerate sales growth.
Indian has introduced several new bikes over the last six months. The Scout Sixty, starting at $8,999, is the most affordable motorcycle from Indian. The Springfield, a versatile touring bike, is aimed at both longtime riders and newcomers looking for classic styling. The Chieftain Dark Horse offers a different look with matte black paint. Its slate of standard features includes a power windshield and a smartphone-compatible stereo system with AM/FM Bluetooth.
Steve Menneto, president of motorcycles at Polaris, believes bike shoppers will get more for their money with the Chieftain Dark Horse, saying it would cost approximately $3,000 to $5,000 more for an equally equipped Harley-Davidson. The Chieftain Dark Horse also comes from the factory with Indian's Thunder Stroke 111 engine, electronic cruise control and a remote key fob with push-button start.
Prices start at $21,999. The Chieftain Dark Horse is available in dealers now, and it comes with a two-year unlimited mileage warranty.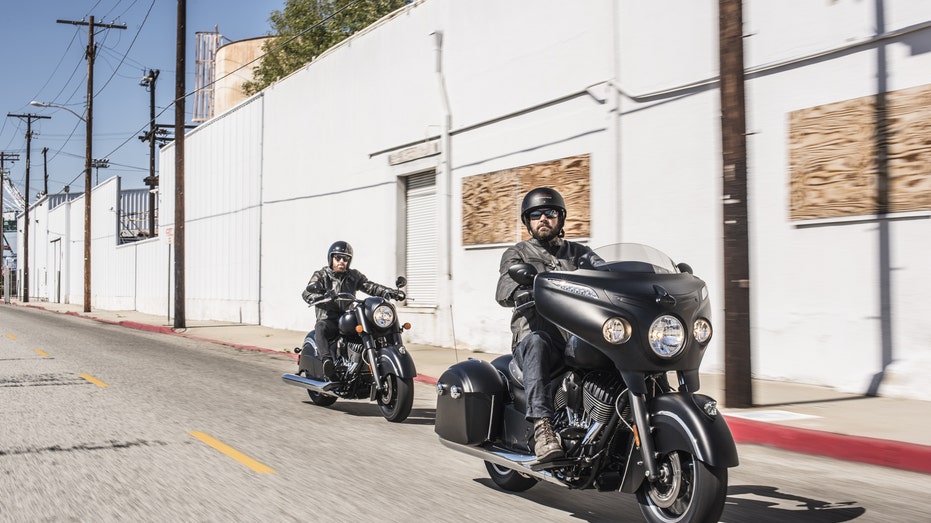 Menneto told FOXBusiness.com that Indian's expanded lineup reflects growing demand in the U.S. and globally. Indian has around 500 dealers in 44 countries.
"As we move forward, there are more opportunities to grow our business around the world and in more segments with more bikes," Menneto said in an interview.
Indian was relaunched in 2013 to compete with the likes of Harley-Davidson, which holds a 51% share of the U.S. market. Polaris, the maker of motorcycles, snowmobiles and ATVs, said Indian continues to make gains, as retail sales jumped more than 50% in the first quarter. The company's entire motorcycle portfolio, including Victory and Slingshot, booked 18% sales growth year-over-year.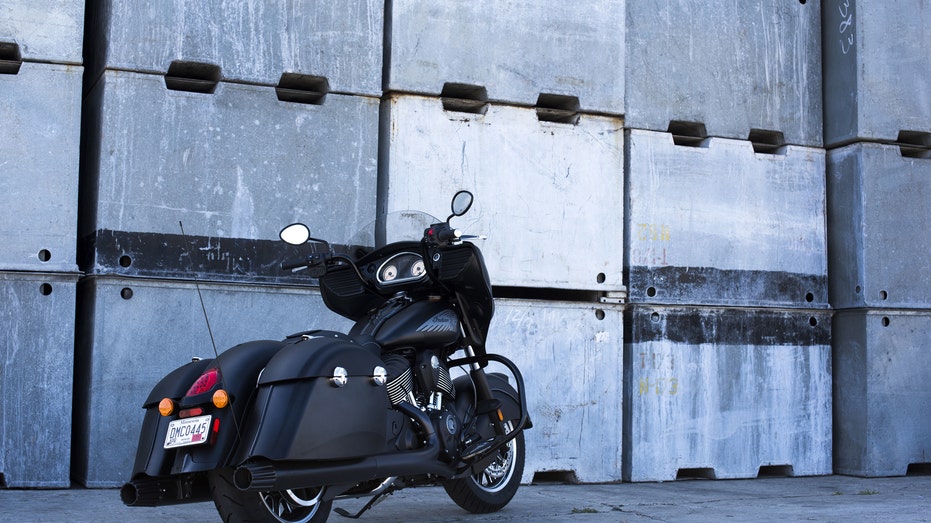 "Harley is our biggest competitor. We'll continue to offer our high-quality, high-value bikes. I think that makes a great brand opportunity for us as we grow this business, and we can tell our story behind Indian Motorcycle," Menneto said.