Meet KT Tape, One of 2016's Big Olympic Sponsors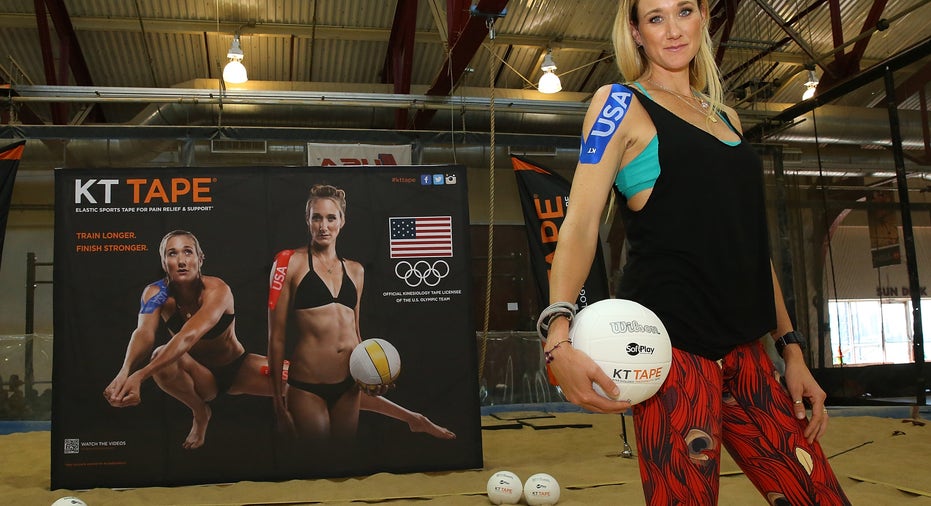 Athletes are always looking for new innovations that make their days a little less painful. Enter KT Tape, which has developed close ties with Team USA and Olympic athletes heading into the 2016 Summer Olympics.
KT Tape makes athletic tape designed to relieve pain and provide muscle support. Known as kinesiology tape, it's a category still in its infancy on the consumer market. KT Tape has been at the forefront of bringing the product to athletes and other potential customers, quickly becoming a recognizable brand on store shelves. KT Tape, looking to keep the momentum going, has emerged as one of the most active Olympic sponsors.
CEO Greg Venner said the business has more room to grow. Citing internal research, Venner said kinesiology tape has just 3% household penetration.
"We have brought a number of Olympic athletes on board. This is about building awareness," Venner told FOXBusiness.com. "Visibility in the Olympics will help us grow awareness of the brand and encourage people to check it out."
Top athletes are buying in. KT Tape is endorsed by beach volleyball star Kerri Walsh Jennings, a three-time Olympic gold medalist, and NBA star James Harden, a gold medalist himself.
Walsh Jennings was part of the inspiration behind KT Tape. Her use of kinesiology tape at the 2008 Olympics helped bring the product into the spotlight. KT Tape's founders were watching those Olympic games and decided it was the right time to build a company that would introduce kinesiology tape to consumers. At the time, kinesiology tape was mostly used by chiropractors and other clinicians.
KT Tape was founded shortly after the 2008 Olympics, and the company quickly signed Jennings to help spread the word. More Olympians sported KT Tape during the 2012 games, creating additional exposure that catapulted the brand. Venner said KT Tape saw a "significant increase" in sales.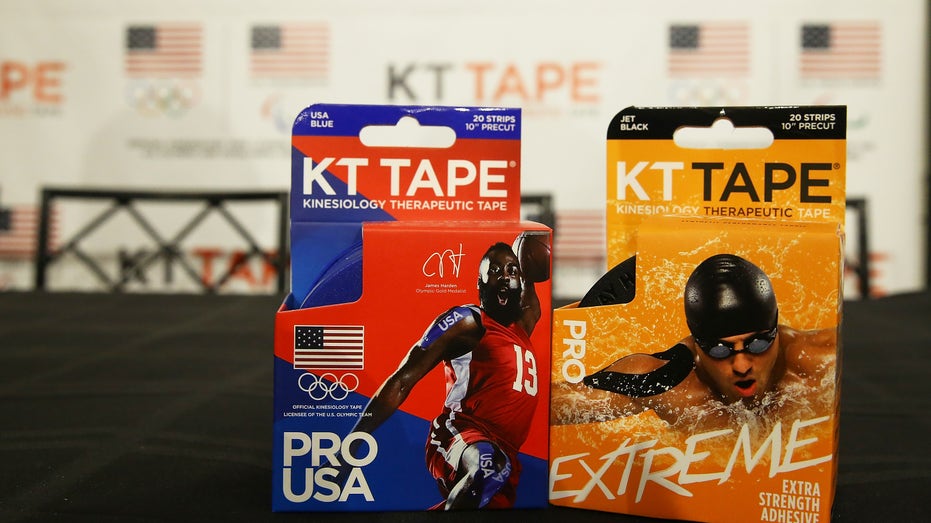 For the 2016 Olympics, KT Tape is taking a more deliberate approach to generate demand. True to its roots, KT Tape has formalized its ties to the Olympics with new partnership agreements that executives believe will further increase awareness of the product.
With Olympic sponsorships in place, "we can marry the brand with the event that brought it to life," Venner said.
The company has signed five-year partnerships with seven national governing bodies, including USA Gymnastics, USA Track & Field and USA Wrestling. Early this year, KT Tape formed a partnership with the U.S. Olympic Committee. Just in time for the in 2016 Olympics in Brazil, the deal made KT Tape the official kinesiology tape of Team USA, allowing the brand to include the Olympic logo on product packaging. KT Tape products will also be provided to Team USA athletes at training centers.
KT Tape sought out particular sports based on which athletes are using its products. According to Venner, the company did consumer research last year to determine which sports their customers play and how they use KT Tape. Potential television air time during the Olympics was another factor in choosing partnerships.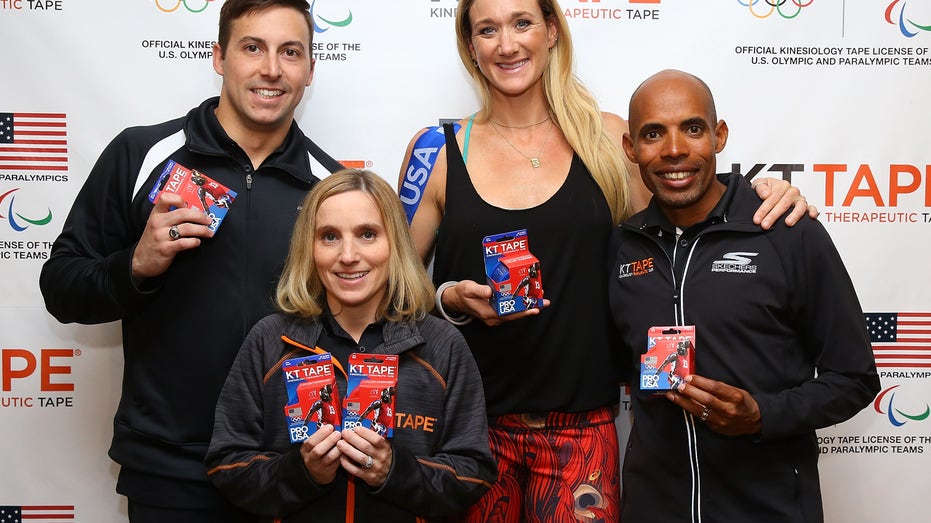 From a sales perspective, developing relationships with governing bodies will connect KT Tape to thousands of athletes. "We can reach through to their membership at the elite level and recreational level," Venner explained.
KT Tape has also leveraged its athlete partnerships to increase sales. The endorsements deals with Harden, Jennings, long distance runner Meb Keflezighi and other Olympians and Paralympians—in addition to high-profile athletes using KT Tape—are giving the company more recognition in the sports and fitness world. Tennis champions Novak Djokovic and Rafael Nadal have been spotted on the court wearing KT Tape. In 2014, KT Tape supplied products to four World Cup teams, including the U.S. men's squad.
"Our athletes are great brand representatives. They can speak to what the product does for them in a very authentic way. It personifies our product. People can see athletes actually using KT Tape," Venner said.
The Lindon, Utah-based company bills itself as the most widely distributed kinesiology tape in the U.S., and its products are available in more than 40 countries. Sales have expanded into 35,000 retail locations, including major chains such as Dick's Sporting Goods (NYSE:DKS), Target (NYSE:TGT) and Walgreens (NASDAQ:WBA).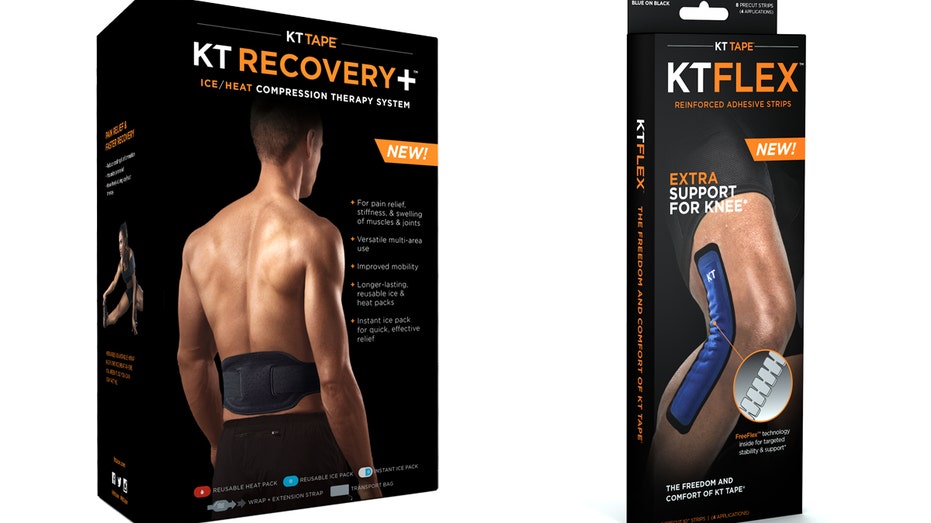 KT Tape says its products will survive water, sweat, humidity and cold temperatures. KT Tape Pro, which can last up to seven days, uses synthetic fiber and a stronger adhesive that makes it more durable. The brand is expanding its lineup with new products like KT Recovery+ Ice/Heat, a hot-cold compression system. Other new products include KT Recovery+ Recovery Patch, KT Tape Pro Extreme and KT Flex, a support system for weak or injured knees.
Venner noted that while KT Tape is focused on fully serving the sports market first, kinesiology tape has applications for physical therapy, minor injuries and non-athletes experiencing joint pain.
"If you think about how Gatorade was developed, it started with athletes but 95% is now consumed without any sweat involved," Venner said.