Meet Gita: A rolling robot that carries your groceries
Tired of lugging things around?
Meet Gita, the new mobile carrier that follows people on the go. It's from the makers of Vespa scooters.
The rolling robot is about two feet tall and can carry up to 44 pounds of items. Think of the equivalent of a case of wine, a loaded backpack or two stuffed grocery bags.
"You just have to stand in front of Gita and press the center button and she will sync up to you and it will basically track your legs," Sasha Hoffman, chief operating officer at Piaggio Fast Forward, a Boston-based division of Vespa, tells FOX Business.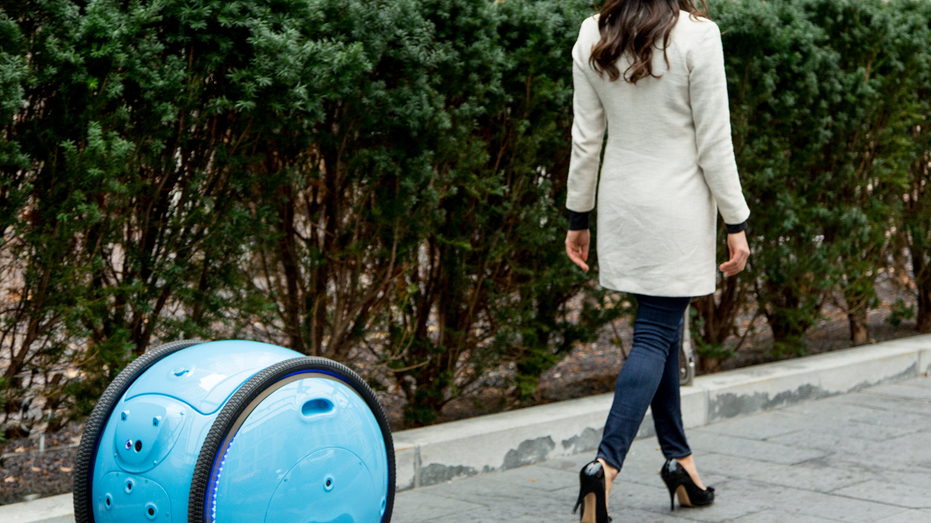 The device can follow people at speeds of up to 22 miles per hour and is designed to help anyone from millennials to the elderly do mundane chores.
"If you're at the grocery store, you just pop it open and put your groceries in it and keep it moving," Hoffman says.
The company stresses that it's not trying to make people lazy.
"Our whole goal is to help people actually walk, bike, skate and move more and really think about this as an external trunk so you can do that," she adds.
As of now, Gita can only operate on flat surfaces, excluding hilly terrains or stairs.
Hoffman says the company is working on determining Gita's price, which is expected to be a "couple thousand dollars," with plans to go on sale early next year.