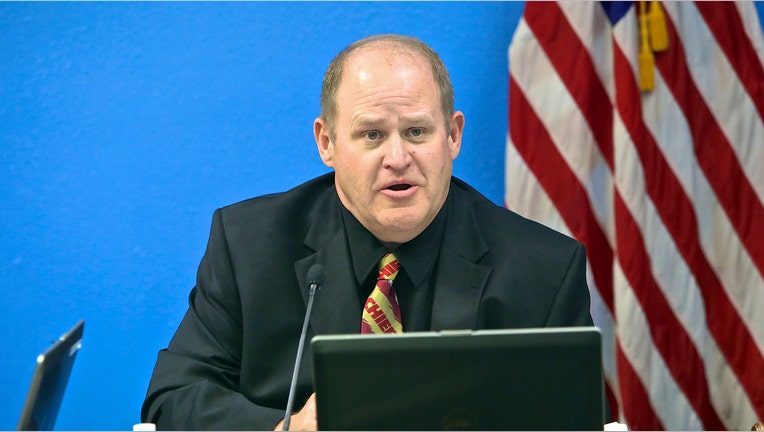 The Nevada parole board commissioner whose Kansas City Chiefs tie went viral this week during O.J. Simpson's hearing said he "didn't realize" how much attention his wardrobe choice would receive, the Kansas City Star reported on Friday.
Adam Endel was part of a four-person panel that unanimously voted Thursday to grant Simpson's parole request after he served nine years of a 33-year sentence for armed robbery. Images of Endel's Chiefs tie quickly went viral on Twitter.
The parole commissioner said it is "safe to say" he chose the tie in order to play to the cameras, though he didn't expect the decision to receive so much attention.
"It was one of those little things I figured someone might spot from Kansas City, but I didn't realize it was going to blow up that much. It's crazy now," Endel told the Kansas City Star.
A member of the Nevada's parole board since 2009, Endel is a Missouri native who has rooted for local sports teams – including the NFL's Chiefs – for decades.
"If you saw my office, it's covered in [Kansas City] Royals and Chiefs stuff," Endel added.
Simpson, 70, is set to be released from prison in October.