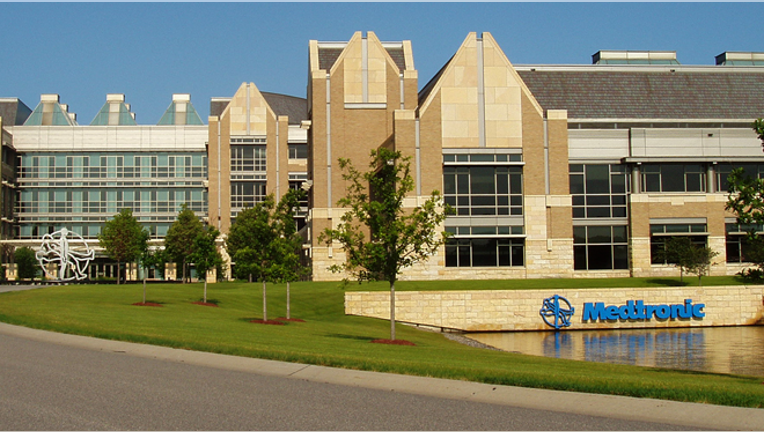 Medtronic (NYSE:MDT) announced a $42.9 billion deal to acquire rival medical device maker Covidien (NYSE:COV), creating a formidable competitor to Johnson & Johnson's (NYSE:JNJ) device business.
Medtronic said Sunday it agreed to pay $93.22 a share, including $35.19 in cash and 0.956 of a Medtronic share. The price tag reflects a 29% premium over Covidien's closing price on Friday.
Shareholders of Covidien, formerly the healthcare division of Tyco International (NYSE:TYC), will own 30% of the combined company.
Shares of Medtronic rose 5.5% to $64.04 in pre-market trading. Covidien soared 29.3% to $93.10.
Covidien primarily makes surgical tools and devices, while Medtronic is among the largest providers of heart and spinal implants. Medtronic, the No. 2 seller of medical devices behind Johnson & Johnson, has also widened its footprint by creating a hospital services business.
Medtronic said the combined company will have a comprehensive product portfolio and broad geographic reach with 87,000 employees in more than 150 countries. Annual cost synergies are expected to surpass $850 million by the end of fiscal 2018.
"This acquisition will allow Medtronic to reach more patients, in more ways and in more places," Omar Ishrak, chairman and chief executive of Medtronic, said in a statement. "Our expertise and portfolio of services will allow us to serve our customers more efficiently and better address the demands of the current healthcare marketplace."
Covidien chairman and CEO José E. Almeida added the combination with Medtronic will enable the companies to provide hospitals with a "compelling portfolio of offerings."
The proposal is the latest attempt at completing a tax inversion, whereby a U.S.-based company buys a foreign entity to capitalize on lower corporate tax rates overseas. Last month, drug giant Pfizer (NYSE:PFE) dropped a $118 billion bid to take over U.K.-based AstraZeneca (NYSE:AZN).
Shareholders of the acquired company must receive a minimum 20% ownership in the new company for a deal to qualify for an inversion.
Covidien has its U.S. headquarters in Mansfield, Mass. But the company is officially domiciled in Ireland, which has a comparatively low tax rate. Ireland's main corporate tax rate is 12.5% versus the 35% rate in the U.S.
Covidien was previously based in Bermuda, after Tyco moved its headquarters from New Hampshire to the island. Covidien was spun off in 2007 and then moved to Ireland in 2009. Tyco also left Bermuda, taking its headquarters to Switzerland, although the fire protection and security company recently announced a pending move to Ireland.
Following the close of the Covidien transaction, Medtronic plans to have its main executive offices in Ireland and keep its operational headquarters in Minneapolis, the company's current home. The new company, Medtronic plc, will be led by Ishrak.
Medtronic committed to an additional $10 billion in U.S. technology investments over the next 10 years.
The deal is also expected to help Medtronic return more cash to shareholders. Rather than bring some of its overseas cash to the U.S., Medtronic has issued debt to cover share buybacks and dividends.