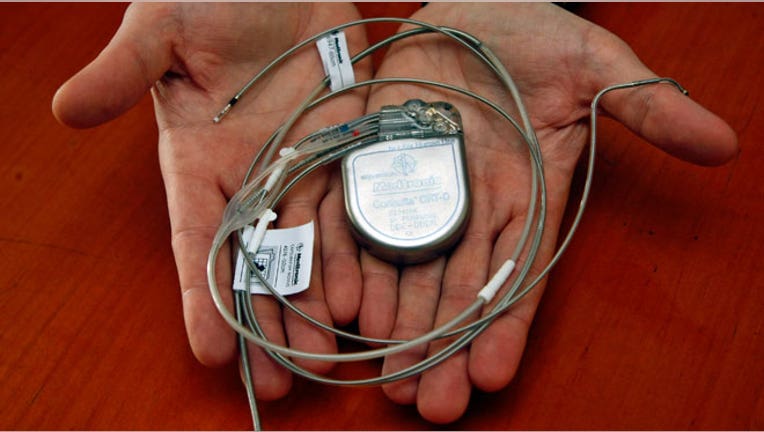 Medtronic Inc on Tuesday reported lower quarterly net earnings due to charges for the failed clinical study of a treatment being developed for high blood pressure.
The maker of pacemakers, spinal products, insulin pumps and other medical devices said net earnings were $762 million, or 75 cents a share, in the third quarter ended Jan. 24. That compared with $988 million, or 97 cents a share, a year earlier.
Excluding the charges and other one-time items, Medtronic earned 91 cents a share, in line with the analysts' average estimate, according to Thomson Reuters I/B/E/S.
Revenue rose 3 percent to $4.16 billion.
Medtronic's sales of implantable cardioverter defibrillators, which manage irregular heart rhythms, were flat at $655 million. Pacemaker sales fell 4 percent to $439 million.
Medtronic competes against Boston Scientific Corp and St Jude Medical Inc in the heart rhythm management market, which is struggling to recover after several years of declining sales.
Sales of structural heart products, which include replacement valves, rose 3 percent to $281 million.
The company gained U.S. regulatory approval in January for its CoreValve, which is implanted in a less-invasive procedure than traditional open-heart surgery. It has become the first such device to compete against Edwards Lifesciences Corp's Sapien valve in the United States.
Spinal product sales slipped 1 percent to $744 million. Sales of diabetes products climbed 16 percent to $436 million.
Sales in emerging markets increased 10 percent to $521 million.
Medtronic tightened its full-year fiscal 2014 earnings forecast to a range of $3.81 to $3.83 a share, compared with its previous outlook for $3.80 to $3.85. It said it still expected revenue growth of 3 percent to 4 percent.