Mediterranean Restaurant Brushes Off Franchise Offers to Focus on Smart Growth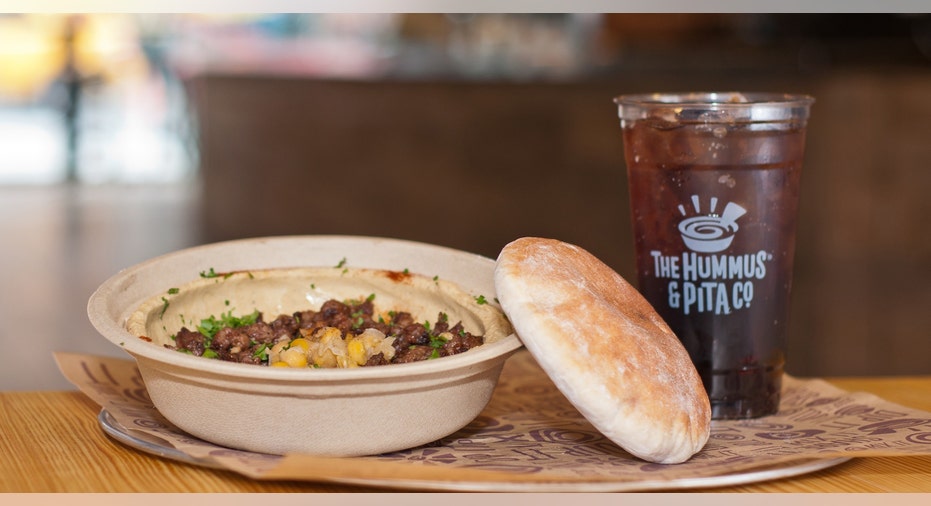 Small Business Spotlight: The Hummus and Pita Company
Who: David Pesso
What: A Mediterranean fast-casual restaurant concept
When: 2012
Where: New York, NY
How: Cofounder David Pesso started the company with his mother Jan Axelrod, who had long held the dream of opening a Mediterranean-style restaurant, despite building a successful career in the mortgage and real estate industry.
After Axelrod sold her company, they decided to take a chance on the idea, self-funding the fast casual restaurant and devoting themselves to making authentic Mediterranean food with a variety of influences.
"Everything we make there is fresh every day. We bake the bread and the pastries, and we make the hummus by soaking chickpeas overnight. Plus, all of our spices are imported from all across the Mediterranean," says Pesso.
At the first location in New York's Chelsea neighborhood, Pesso expects to do $3 million in revenue this year. At the second location in Tribeca, which just opened, he anticipates $1.5 million, due to the slightly smaller size of the restaurant.
Biggest challenge: Pesso says the biggest challenge has been "fighting off people who want to franchise the restaurant. It's overwhelming!" He says they're focused on growing slowly and intelligently, rather than franchising too quickly.
One moment in time: "I'm proudest of the fact that we have made fast food really healthy, delicious and very reasonably priced," says Pesso.
Best business advice: "Someone who mentored me knew Steve Wynn, the owner of Wynn casinos, and he says Wynn used to walk through the lobby of his casinos and throw down a piece of paper. When he walked away, he would see if the manager picked it up. If he didn't, he would fire him," says Pesso.
Pesso says a successful manager knows how to roll up his or her sleeves.
"I will clean the toilet bowls, clean up the tables and provide service. I believe in treating the customer like kings!" he says.