McDonald's U.S. July Sales Heat Up, Top Estimates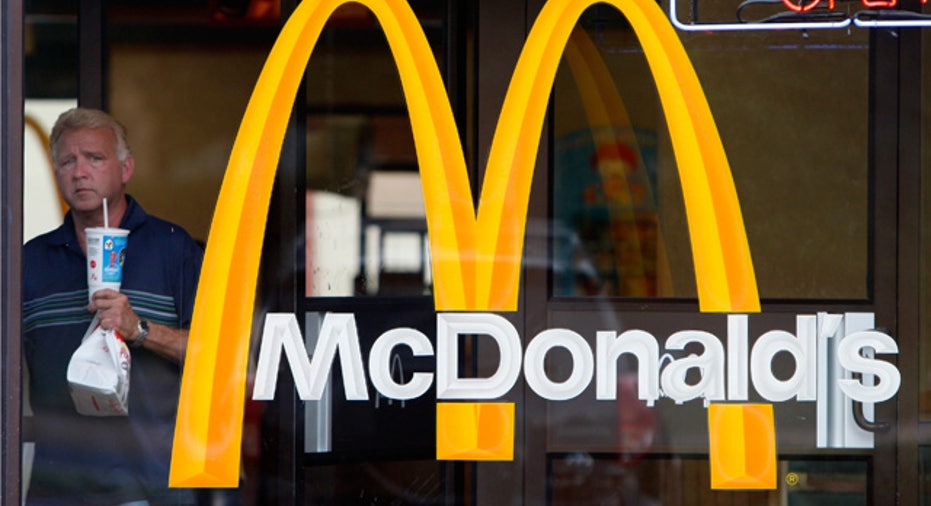 Lifted by surprising growth in the U.S., McDonald's (NYSE:MCD) revealed a stronger-than-expected 0.7% rise in global same-store sales on Thursday even as sales in struggling Europe unexpectedly tumbled.
Despite the slow-growth environment at home, the world's largest hamburger chain said its U.S. same-store sales jumped 1.6%, blowing past consensus calls for flat sales.
Sales in the company's Asia/Pacific, Middle East and Africa division retreated 1.9% as emerging economies like China continue to suffer a slowdown. Analysts had been bracing for a more modest decline of 0.7%.
Likewise, sales in Europe slumped 1.9%, badly missing Wall Street's expectations for a tepid gain of 0.1%. McDonald's cited negative sales in Germany, France and markets in Europe's southern region, many of which are grappling with the fallout of debt crises. Those declines overshadowed growth in the U.K. and Russia.
McDonald's European markets "continue to evaluate and adjust key value and daypart options in response to local consumer dynamics."
Overall, same-store sales were up 0.7%, besting estimates for growth of 0.4%. Systemwide sales in July jumped 1.6%, or 3.3% in constant currencies.
"In July, we delivered modest global comparable sales growth, relatively in-line with our expectations," CEO Don Thompson said in a statement. "Looking ahead, we remain focused on building market share and strengthening our position as our customers' favorite place and way to eat and drink."
Shares of Oak Brook, Ill.-based McDonald's ticked up 0.17% to $98.50 ahead of Thursday's opening bell. The tepid gains put the stock on track to slightly extend its 2013 rally of about 11.5%, which has underperformed the S&P 500's 18.6% jump.
Last month, McDonald's logged a worse-than-expected 3.7% increase in second-quarter profits and warned "economic uncertainty is pressuring consumer spending."