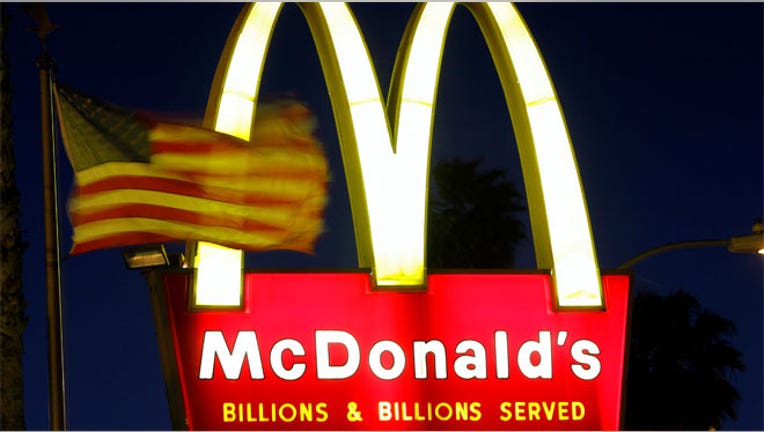 McDonald's (NYSE:MCD) posted a 1.5% dip in February global same-store sales on Friday, narrowly besting forecasts on Wall Street.
Shares of the world's largest hamburger chain rallied almost 2% on the monthly sales beat.
Hurt by an extra calendar year due to 2012 being a leap year, McDonald's said its worldwide comparable sales fell 1.5% in February. Analysts had forecasted a slightly deeper drop of 1.63%.
Excluding the calendar shift, same-store sales were up 1.7% in February. Systemwide sales slipped 0.9% last month overall yet rose 1.1% in constant currencies.
"While February's results reflect difficult prior year comparisons, we remain confident in the fundamental strength of McDonald's business," CEO Don Thompson said in a statement. "We have the operating experience to manage through the current challenging environment and the right strategies in place to grow the business for the long term."
McDonald's said its U.S. same-store sales slumped 3.3% in February on a net basis but were flat excluding the calendar shift despite a "robust" performance the year before.
European same-store sales slipped 0.5% in February, but were up 2.7% on an adjusted basis amid strength in the U.K. and Russia.
In the Asia/Pacific, Middle East and Africa division, same-store sales slid 1.6% last month. Excluding the calendar shift, same-store sales rose 1.5% thanks to sales increases in China and Australia.
In late January McDonald's posted a stronger-than-expected 1.4% rise in fourth-quarter profits as sales growth in the U.S. helped offset a decline globally.
Shares of Oak Brook, Ill.-based McDonald's jumped 1.79% to $98.83 in premarket trading on Friday, putting them on pace to extend their 2013 rally of 10%.