McDonald's October Sales Climb 5.5%, Surpass Forecasts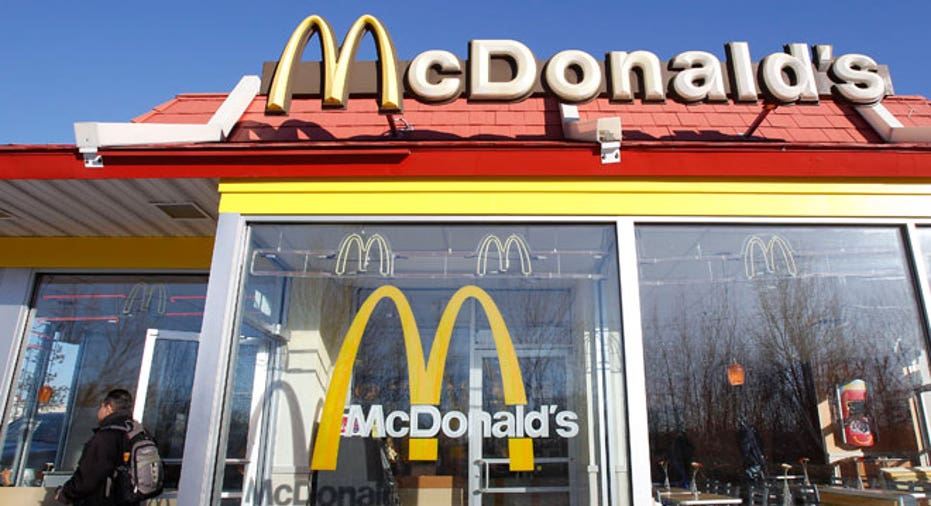 Fast-food giant McDonald's (NYSE:MCD) posted a 5.5% jump in October global same-store sales as the blue-chip company offset slower growth in the U.S. and Europe with strength in emerging markets.
Oak Brook, Ill.-based McDonald's said systemwide sales climbed 7.7% last month despite continued pessimism about the global economy.
Sales at global comparable stores rose 5.5% in October, surpassing forecasts from analysts for a gain of just 4.1%.
Like many companies, the world's largest hamburger chain has seen more modest growth from developed economies like the U.S. and Europe, which is in the midst of a sovereign debt crisis.
McDonald's said same-store sales increased by a healthy 5.2% in the U.S. amid enthusiasm for its Monopoly game promotion, compared with 4.8% in Europe. The company's Asia/Pacific, Middle East and Africa division enjoyed a 6.1% rise in same-store sales thanks to strength from Australia, China and Japan.
"The ongoing strength of our results reflects the power of our customer-focused plan, supported by actions that enhance the relevance of the Brand," CEO Jim Skinner said in a statement.
Shares of McDonald's, which has more than 33,000 locations in 119 countries, gained 0.40% to $95.00 ahead of Tuesday's opening bell. The company is among the best performers on the Dow this year, soaring more than 23%.