McDonald's November Sales Surge Past Estimates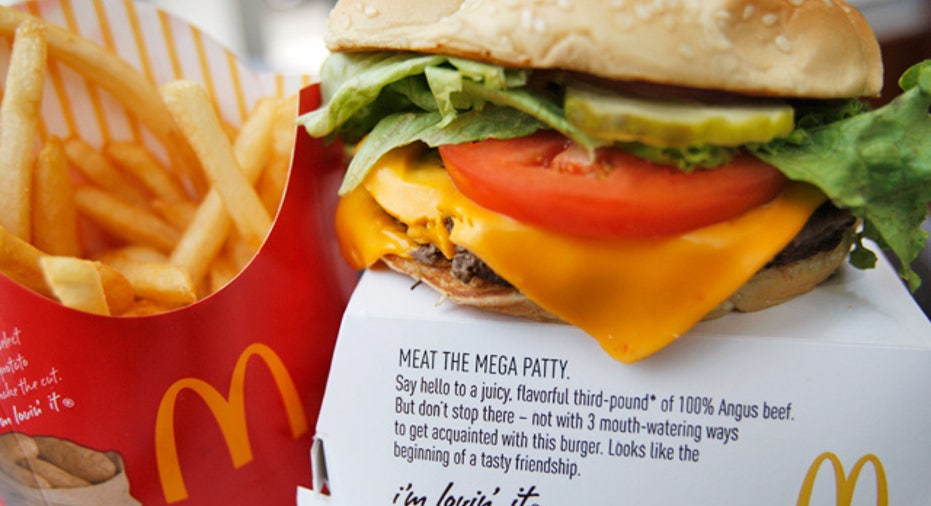 McDonald's (NYSE:MCD) said Thursday its global same-store sales soared more than 7% in November, sending the fast-food giant's stock rallying almost 2%.
Systemwide sales surged 9.5% as the blue-chip company's November results beat expectations across the board.
Oak Brook, Ill.-based McDonald's said its U.S. same-store sales rose 6.5% last month, beating estimates from Thomson Reuters of 4.6%.  It cited its breakfast offerings, the addition of the seasonal Peppermint Mocha to its McCafe lineup and a Chicken McNuggets promotion.
Despite the sovereign debt crisis and slumping economy, European sales also gained 6.5%, compared with forecasts for a smaller rise of 4.3%. The uptick in revenue was strongest in the UK, France, Russia and Germany.
McDonald's, the world's largest burger chain, said its Asia/Pacific, Middle East and Africa segment grew sales by 8.1%, well ahead of Street estimates.
"We're listening to our customers and delivering what they expect from McDonald's by optimizing our menu, modernizing the customer experience and broadening accessibility to our Brand," CEO Jim Skinner said in a statement. "McDonald's steadfast focus on our customers and our operations under the Plan to Win is driving the sustained momentum of our global business."
The markets cheered the latest upbeat sales figures from McDonald's, bidding its stock up 1.62% to $98.01 ahead of the open. The stock had already been up almost 26% on the year as of Wednesday's close.