McDonald's Hit by Weakest Sales Growth Since '03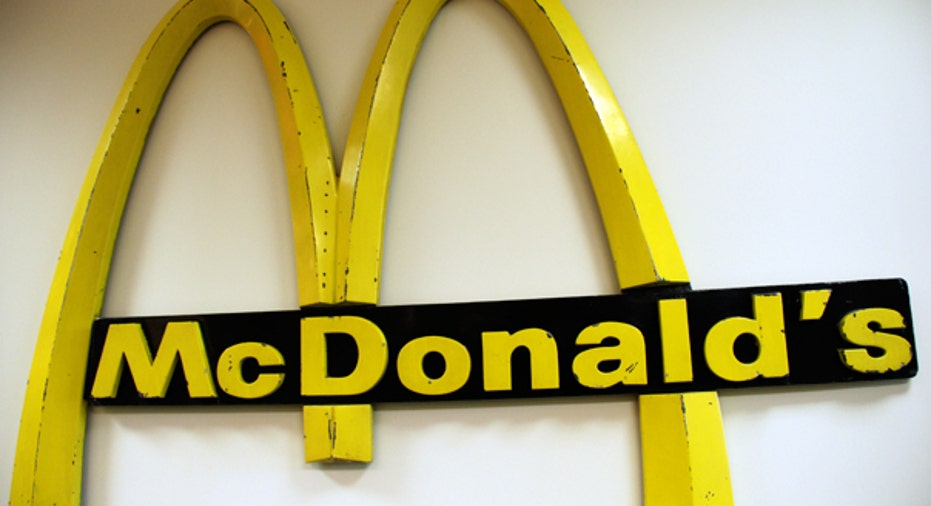 McDonald's (NYSE:MCD) disclosed on Friday its gloomiest monthly same-store sales figures in nearly a decade as the world's largest hamburger chain was struck by a surprise flatline in growth around the world in July.
Shares of McDonald's slumped 3% in early trading on Wednesday as last month's results badly missed expectations on Wall Street.
The blue-chip company said its global same-store sales were flat in July, trailing forecasts from analysts for a gain of 2.3% and the first lack of growth at McDonald's since April 2003. McDonald's said system-wide sales slumped 3.2% last month.
The same-store sales declines were highlighted by a 1.5% retreat at McDonald's Asia/Pacific, Mideast and Africa division. Sales in recession-ravaged Europe slid 0.6% and they even dipped 0.1% in the U.S., where promotional activity failed to offset the "sluggish economy."
"Our leadership team has the experience to effectively manage through the challenging environment and build sales and market share," CEO Don Thompson said in a statement. "We remain focused on providing high quality, affordable meal options, unparalleled convenience and a great McDonald's experience to the 69 million customers we serve each day."
Wall Street punished McDonald's for the weaker-than-expected sales figures, driving its shares down 3.33% to $89.01 in premarket action. The slide should extend the company's 2012 retreat of just over 13%.